Rooter Ranger Offering Fast, Reliable, and Affordable Plumbing Services in Huntington Beach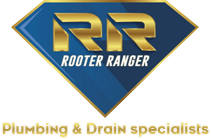 Press Release (ePRNews.com) - Phoenix, USA - Apr 12, 2018 - Rooter Ranger, a top-rated plumbing contractor is offering fast, reliable, and efficient plumbing services in Huntington Beach at affordable prices.
Rooter Ranger is a synergy of passion, skills, and integrity. It is essentially a plumbing contractor dedicatedly serving the drain cleaning and plumbing needs in the Huntington Beach area for the past several years. This plumbing contractor takes one contract at a time and approaches it with the desired focus and commitment. The rationale is to deliver adept services suiting the client's expectations, specifications, and deadlines. Rooter Ranger has a reputation for customer savvy, which manifests in its competitive and transparent pricing, money-saving perks, 100% satisfaction guarantee, reliable customer support and fast response to plumbing emergencies.
Replying to a question related to Rooter Ranger's core competencies, one of its executives recently stated, "It is not for nothing that Rooter Ranger is the fastest growing plumbing contractor in the United States. We take a holistic approach to plumbing with a full suite of specialized services perfected over years of hard work. We are good with drain cleaning, unclogging drains, sinks, and toilets, along with trenchless sewer replacement, garbage disposal, and leak detection. We are equally at ease with water heaters and plumbing repairs of all scales or complexities. As our services are efficient, fast, and affordable, clients can always breathe easy."
Rooter Ranger has put up a seasoned, agile, and friendly team of plumbers that work 24 hours a day and 7 days a week. The professionals reach the site with proper equipment and get on with the job while upholding client-worker relationship. The team believes in doing a job once and doing it right. In an unlikely event, if the client is not satisfied, the team revisits the site and redoes the job at no additional costs. The team is up for any plumbing assignment in the suburbs like Huntington Beach and the surrounding areas.
Offering information on the plumbing services offered in Huntington Beach, the executive further stated, "Huntington Beach is a great place to live and raise a family. This community has earned the name Surf City USA for its towering waves that can test the skills and tenacity of seasoned surfers. Rooter Ranger continues to answer the plumbing needs in Huntington Beach with trademark professionalism. We have a local team of plumbers that can take care of any plumbing assignment in Huntington Beach with precision and care."
Rooter Ranger brings a full set of plumbing services to Huntington Beach backed by competitive pricing and specials. Currently, this plumbing contractor is offering a flat 5% discount on sewer replacement and 10% off on all services for senior citizens and military personnel. Other offers like $50 off on plumbing repairs and $59 on drain cleaning can also be used for further savings. With Rooter Ranger, the client can expect a plumber in Huntington Beach within one hour of inquiry.
About Rooter Ranger:
Rooter Ranger a reliable family owned plumbing company serving the Huntington Beach and surrounding areas. They specialize in drain cleaning, unclogging drains, sinks and toilets, trenchless sewer replacement, garbage disposal, and leak detection, water heaters, and plumbing repairs. Thanks to their focus on quality and affordability, Rooter Ranger continues to attract those looking for the best plumber in Laguna Beach or plumber in Mesa.
Source :
Rooter Ranger Plumbing