Rooter Ranger Offers Plumbing Services in Chandler, Huntington Beach, and Tempe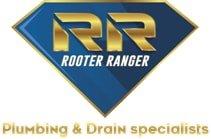 Press Release (ePRNews.com) - Phoenix, AZ - Aug 04, 2018 - Setting base in Arizona, Rooter Ranger is a plumbing company that's making a significant impact in the plumbing industry through their exceptional range of plumbing solutions. This company has since its incorporation worked towards becoming a one-stop shop for all plumbing needs; a goal that they've been able to achieve on all fronts. They offer a variety of plumbing solutions which include drain cleaning, water heaters, all plumbing repairs, unclogging of drains/toilets/ sinks and trenchless sewer replacements among others. Knowing the importance of providing quality services, they've hired the best of what the industry has to offer when it comes to plumbers, and one can be sure to get excellent services when they choose their solutions.
Talking about the elements to consider before partnering with a plumbing company, the Marketing Manager said, "Plumbing is an intricate art that needs the touch of a professional if you're looking to get the best results. This is why we've dedicated ourselves to ensuring that we provide our clientele with reliable, innovative and affordable plumbing solutions that will see them achieve high functioning plumbing systems. Whether its installations, repairs or inspections, we're well equipped to handle various plumbing systems and guarantee excellence on all the tasks we undertake. We provide you with a range of options as it relates to the plumbing issue at hand and offer a transparent process giving you the assurance that you're working with professionals."
Rooter Ranger has since their inception provided clients with superior solutions which has seen them become the suitable choice for clients searching for a plumber in Chandler. This plumbing company is known to provide affordable, fast and emergency plumbing solutions that have seen their clients achieve a comfortable living in their homes. Not only are they famed for their affordability in the region, but also their 24/7 services that ensure that they're at their clients' disposal at any time of the day and night. They come ready to do the job the first time around, and there are never any hidden charges with them.
Speaking about their services in Huntington Beach CA, the Marketing Manager added, "If you're looking to a plumber in Huntington Beach, then you're at the right place. We've been serving Huntington Beach for some time now and understand the needs of this market. We consist of some of the top plumbers in the plumbing business, which ensure that all our clients are attended to on time and that the service delivery is second to none. Our products are environmentally friendly, and we go a step further to offer discounts for seniors and military personnel in Huntington Beach."
Clients can also find a reliable plumber in Tempe when they choose Rooter Ranger as their plumbing partner. Plumbing is what they do best and an area that they've exceled in tremendously. They specialize in all-things plumbing, and they have worked with dozens of clients which has seen them sharpen their edge when it comes to providing high-quality plumbing services. Individuals in Tempe can visit their site today for more insights.
About Rooter Ranger

Rooter Ranger is a reputable plumbing company that's rising to the top as a result of their exceptional plumbing services. They provide cost-effective services and work closely with their clientele to facilitate excellent results.

Contact Details
Contact Name: Rooter Ranger
3228 N 27th St, Phoenix, AZ 85016 US
Telephone Number: (888) 772-6437
Website: https://www.rooterranger.com
Source :
Rooter Ranger