Rooter Ranger Offers Plumbing Services in Phoenix and Laguna Beach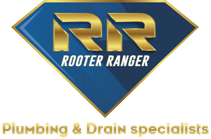 Press Release (ePRNews.com) - Phoenix - May 09, 2018 - Rooter Ranger is quickly becoming a force to be reckoned with in the plumbing business in Arizona. Since their establishment, this plumbing company has been offering quality, affordable and reliable plumbing solutions which include drainage cleaning, unclogging drains/sinks/toilets, trenchless sewer replacement, water heaters, leak detection and as well as all plumbing repairs. They comprise of a professional plumbing team with the needed experience and skills in various fields which allows them to cater to all their clients' demands in the best way possible. This company is always looking to build a long-lasting relationship with their customers and they can always be sure that they will be available whenever an issue arises.
Talking about why one should seek their services, the Head of Operations said, "At Rooter Ranger, we're always looking to wow our clients to the best of our abilities. When you come aboard, you get a one-time guarantee as we get the job done right the first time around. We understand that plumbing problems occur at the least expected times and that's why we offer 24/7 plumbing services that will see all your plumbing problems taken care of. In addition, we provide discounts for seniors and military personnel, and there are no hidden costs when you deal with us. We offer environmentally-friendly products and services, and you can always expect the best response when you interact with our team of plumbers."
As it relates to drain cleaning in Phoenix, one can trust Rooter Ranger to provide them with the best remedies for this problem. This company has been providing drain cleaning services to the Phoenix residents for a long time now, and their plumbers are clean and great at what they do. They've invested in some of the best tools in the market and use the latest approaches to ensure that they remedy drain cleaning issues in the shortest time possible. With their drain cleaning service priced at $47, clients are assured of first-class services when they partner with this company.
Speaking about the other cities they service, the Head of Operations went on to say, "At Rooter Ranger, we're always looking to cover as many cities as possible in Arizona as we can and also in California as well. We understand clients are always looking to get high quality and affordable plumbing services in the market. Some of the cities we currently cover include Scottsdale, Chandler, Tempe, Sun City, Irvine, Glendale, Mesa, San Clemente, Orange County, Santa Ana, Huntington Beach and so on. We promise to offer the best services in all these areas and one can be sure they're in capable hands when they partner with us."
One can now find plumber in Laguna Beach CA, that will take care of their plumbing needs in the best way possible. Having been in the Laguna Beach plumbing scene for some time now, this company understands the plumbing needs of their clientele in this region. They work with their clients to determine the best course of action as it relates to their plumbing problems and will provide the various quotes for the services. For more details, one can visit the Rooter Ranger's website.
About Rooter Ranger
Rooter Ranger is a well-known plumbing company that specializes in providing the best plumbing services in Arizona and in California. They comprise of an exceptional plumbing team, and clients have access to their services on a 24/7 basis.
Contact Details
Rooter Ranger
3228 N 27th St, Phoenix, AZ 85016 US
Telephone Number: (888) 772-6437
Website: http://www.rooterranger.com
Source :
Rooter Ranger