Butterfly Beads Offers Jewelry Supplies in Canada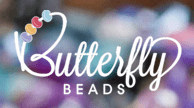 Press Release (ePRNews.com) - Toranto, Canada - May 09, 2018 - Based out of Toronto, Butterfly Beads is a family-owned store that has placed its focus on helping individuals throughout Canada achieve their beading and jewelry endeavors. Boasting over ten years of hands-on experience in the industry, they comprise of a team of well-informed staff that's committed to providing clients with all the requirements for their beading necessities. To ensure they achieve this goal, Butterfly Bead has gone out of its way to ensure that they're always stocked with a range of amazing products which include Swarovski crystals, semi-precious stones, seed beads, glass bead and findings among others. The store is committed to helping clients bring to life their creative vision through their high-quality products, and one can always bank on them to deliver nothing short of excellence.
Talking about the charm of beads, the Sales Manager said, "Beads are one of the ways one can achieve an elegant look as they tend to match virtually with any outfit that one puts on. Going beyond their cool features, they're simply attractive, and this is the main reason why people love wearing them. An interesting fact is that people have been using beads for nearly 3500 years. People are up-to-date in love with accessories like beaded charms and necklaces. That said, it is critical that one gets the best beading essentials if they're looking to get the best out of their beading endeavor. This is we come in as we've been serving the Canada beading market for over a decade. We understand what our customers want, and go the extra mile to ensure that they're satisfied which makes us the perfect bead store for you."
When it comes to jewelry supplies in Toronto, Butterfly Beads has been known to offer high-quality, affordable and stylish jewelry supplies. The store has over its years of operation worked with many clients, helping them create exceptional designs for themselves as well as their customers which has rendered them a favorite among many. Comprised of an outstanding customer care team, clients can be sure to find the various jewelry supplies they're looking for in the shortest time possible.
Speaking about their shopping platform, the Sales Manager added, "At Butterfly Beads, we aim to provide our clients with an exceptional shopping experience at all times. This is why we've come up with an exceptional shopping platform where clients can shop from wherever they are for our products. To make a purchase, you can visit our website and browse through the different categories of items that we offer and select the one that best speaks to your needs. Once that is done, you'll need to follow a few simple steps to complete your purchase and have the goods shipped to you. We offer flexible payment methods, and you can always trust that every transaction is secure."
Finding reliable online bead stores in Canada can be hard at times as not all stores can deliver as per the industry standards. Thus, it is important that you carry out the needed research to ensure that you're buying your beads from a trusted vendor. Butterfly Beads fits this description as they've been in the industry long enough to know what the Canadian market needs. They pay great attention to all their customers' needs, and clients are assured of finding a bead store that cares when they buy from them.
About Butterfly Bead
Butterfly Bead is a Toronto-based bead store catering to the beading and jewelry needs of their clients in Canada. They offer a range of jewelry supplies for clients to choose from and guarantee only the best when one shops with them.
Source :
Butterfly Beads