Crystalis Treasures Offering Effective Custom Power Bracelets at Economical Prices
Crystalis Treasures, a crystal vendor with both an online and offline presence, is offering effective custom power bracelets at affordable prices in the US.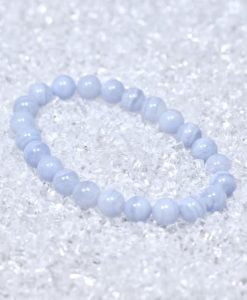 Press Release (ePRNews.com) - Herndon, VA - Sep 11, 2017 - Crystalis Treasures continues to enrich thoughts, emotions, and organs with a vast range of authentic crystals, pendulums, and minerals. Team Crystalis Treasures is a bunch of professionals with in-depth knowledge of stones and passion for competence. They handpick each product from top miners and suppliers around the world for the authenticity, energy, and affordability it delivers. The professionals also take the onus of guiding buyers about choosing healing stones and crystals as per their individual needs and budget and keeping them informed on their metaphysical properties and potential benefits.
Replying to a query related to Crystalis Treasures' offerings, one of its executives recently stated, "Thanks to a vast product selection, Crystalis Treasures continues to be the go to source for everything crystals and minerals. At us, buyers can access to all types of healing stones, including healing pouches, pocket angles, pendulums, Shungite, stone hearts, wands and worry stones. We also stock and sell a bevy jewelry pieces, such as bracelets, traditional pendants, wire wraps and necklaces. Each of the jewelry pieces is aesthetic, impeccably designed, bearing spiritual motifs and competitively priced."
Crystalis Treasures also brings to the table a broad range of candles, divination tools, incense, books, meditation supplies, religious statuary to other assorted products. A sizeable collection of metaphysical products like chakra items, energy generators, malas, psychic and spiritual readings, smudge and incense, sprays, statues and sun's eye aromatherapy oils is also readily available. Given Crystalis Treasures' convenient return and replacement policy, buyers can expect risk-free buying. If the buyer is dissatisfied with the purchase, he/she can initiate a return. The vendor will exchange, credit, or refund the merchandise purchase price at the earliest.
Offering insight into Custom Power Bracelet on offer, the executive further stated, "Stones have been employed for healing across ages and cultures. The trend continues to date, as celebrities and common folks alike embrace power bracelets for harnessing cosmic energy for healing purposes. At Crystalis Treasures, we provide an opportunity to our patrons to be a part of the 'power club' with a vast selection of custom power bracelets. Our offerings are authentic and effective enough to help the wearer take control of his/her life and stay advantageous."
Crystalis Treasures empowers the wearer to blend different elements in their power bracelets to amplify the effect. For instance, the buyer can combine 'success – aventurine' with 'love – rose quartz' to achieve two distinct goals simultaneously. Typical of Crystalis Treasures' products, the power bracelets are embedded with authentic stones, feature an elastic band and come at great savings. For a small size power bracelet, the buyer has to pay just $19.99, while the regular size, large size, and extra large size come at $19.99, $24.99 and $29.99 respectively. Moreover, those looking for power bracelet can also purchase healing crystals for anxiety at Crystalis Treasures.
About Crystalis Treasures:
Based in Herndon, the US, Crystalis Treasures is a crystal vendor with online and offline presence. The crystal vendor offers a range of genuine custom power bracelets, jewelry, pendants and divination tools, along with incense, books, meditation supplies and religious statuary at affordable prices. Of late, Crystalis Treasures has emerged as the one stop solution for spiritual healing crystals online.
Contact Information:

Crystalis Treasures
306 Elden St,
Herndon, VA 20170, USA
Website: https://crystalis.com/
# # #
Source :
Crystalis Treasures