Capital Landscape, A Trusted Landscape Contractor in Elk Grove, Sacramento, and Roseville
Capital Landscape, a customer-focused landscape contractor company, is a trusted landscape contractor in Elk Grove, Sacramento, and Roseville.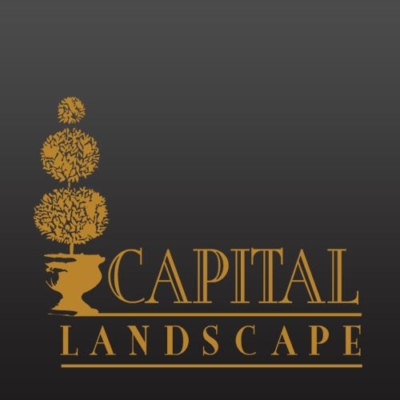 Press Release (ePRNews.com) - Roseville, CA - Nov 23, 2021 - For many people that desire and can afford an appealing landscape at their homes and properties, designed according to specifications and modern leanings, leading landscape contractors and designers with years of industry experience ought to give that needed touch. In the greater Sacramento area, these landscape contractors with industry-leading professionals can help people bring their landscape dreams into reality. Capital Landscape, a customer-focused landscape company, is a trusted landscape contractor in Elk Grove, Sacramento, and Roseville.
Responding to a query, Capital Landscape's spokesperson commented, "As a Roseville-based landscape contractor, through the years of our over three-decade existence, we have worked our way up to be the leading landscaping establishment in California. This is because of our capacity to design modern, functional, and unique landscapes, by leveraging the expertise of board-certified landscape architects, to convert clients' properties into the landscape of their dreams and imaginations. Industry-wide, we are renowned as a customer-centric firm that delivers according to client specifications, helping them forge their perceptions into reality. You can consider us for all your landscaping contractor needs".
People who need the services of a leading landscaping contractor in Elk Grove CA can consider Capital Landscape's services, as they deliver custom landscaping for both new homeowners and individuals who have lived in their property for years. Their services include custom landscape designs, pond/koi pond landscape design, xeriscaping (drought tolerant landscapes), fire pits and outdoor living, landscape lighting, and many more. It is Capital Landscape's goal to ensure clients' satisfaction, and from the design stage to completion and beyond, they help to design landscapes that meet and exceed expectations.
The spokesperson further added, "We have landscape artists that know how to put together amazing, eye-catching designs. We also have in our employ, builders that can craft for our clients, high-end waterfalls, outdoor kitchens, lighting, or fences, as well as other landscape designs that are industry-leading in all its forms. Our long history and years of experience as one of the leading landscape contractors and designers in Sacramento, allows us to create custom landscape installation solutions for residential property owners all across the Sacramento/Roseville area. We are well-known for our award-winning landscape design team and expertise. We also guarantee that our services will not only be based on your requirements but, will also go beyond your expectations".
The customer satisfaction rate of Capital Landscape is one of the best in the industry, with over 95% recommended through their years of active service. Their commitment to customer support, and their expert landscaping in Sacramento CA, has built them a great reputation in the industry where they provide service.
About Capital Landscape:
Capital Landscape offers comprehensive landscape services to residential house owners in Sacramento. They also provide landscaping in Roseville at affordable rates to their clients.
Contact Information:
Capital Landscape
1380 Lead Hill Blvd #106
Roseville, CA 95661
Phone: (916)783-5080
Email: office@capitallandscape.com
Website: https://www.capitallandscape.com/
Source :
Capital Landscape