Côtier Properties Group Are Listing The Best Homes For Sale In Newport Beach, Ca
Côtier Properties Group, on its online platform, is displaying a variety of beautiful residential properties available for sale in coastal California, including the city of Newport Beach.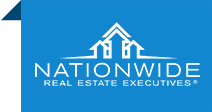 Press Release (ePRNews.com) - Newport Beach, CA, USA - Jun 05, 2019 - Côtier Properties specializes in coastal California living. The service provider runs a website and an app that act as tools for its users to search for their next home, read about events in different neighborhoods throughout the area, and get detailed valuation reports related to different communities in the area. Côtier Properties lists a variety of properties available for sale in different areas, including the Orange County, Newport Coast, and Laguna Beach. The service provider also caters to sellers who want to put their properties on sale.
The spokesperson of Côtier Properties in a recent interview shared, "Our website is constantly expanding and changing with updated information. We also address the queries of our users with regard to real estate and the coastal California culture that we consider home. We display a wide range of homes available for sale and rent. Our users can easily and conveniently search for the right properties in their preferred city or location. In addition to other areas, we have been listing various types of properties in Newport Coast."
Côtier Properties lists the best of homes for sale in Newport Beach, which is a beautiful coastal city in Southern California. It is known for the Balboa Fun Zone, stunning ocean views, relaxing beaches, and a picturesque harbor. It is also one of the top weekend destinations, as it is home to many big events like the Ensenada Yacht race, Independence Day on the beach, Christmas Boat Parade, and many more. Thus, there is an abundance of fun activities to do in Newport Beach. Surfing, sailing, and hiking are the main favorites of locals.
The spokesperson further informed, "Newport Beach borders Costa Mesa and Irvine, and it is one of the most attractive communities on the west coast. The city is known for its beautiful residential, commercial, business community and modern shopping facilities. The most common employment sectors for those who live in Newport Beach are professional, scientific, tech services, healthcare and social assistance, and finance and insurance. The city is also rich in terms of educational institutions and offers a fun culture."
Côtier Properties offers affordable Newport Coast homes for sale, providing interesting opportunities for real estate investors. Houses in this area are extremely sophisticated and pleasant to look at. There are elegant and well-designed homes available for all budgets. Living in Newport Coast is healthy and relaxing, as people stay in a stress-free, natural environment. Hanging out at the wonderful shoreline is superb. It is clean and walking along the boardwalk to the pier is one of the popular activities among city residents.
About Côtier Properties Group:
Côtier Properties Group operates an online platform and app where it lists a wide variety of stunning and luxurious homes for sale or rent in coastal California. Whether buyers have been looking for Dana Point homes for sale or open houses around Beverly Hills, they can find them all on this platform. Côtier Properties also gives sellers an opportunity to list their real estate on its website. The service provider displays multiple listings at a variety of destinations that are favorites of tourists and locals alike.
Contact Information:
Côtier Properties Group
15 Corporate Plaza Dr., Suite 250,
Newport Beach, CA 92660
Phone: (877) 221-8164
Email: info@cotierproperties.com
Website: http://www.cotierproperties.com/