Cotier Properties Group Has Beautiful Homes For Sale In Corona Del Mar And Newport Coast Districts Of Newport Beach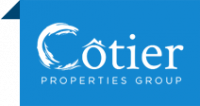 Press Release (ePRNews.com) - Newport Beach, CA, USA - Feb 19, 2019 - search.cotierproperties.com is a real estate search engine developed byCotier Properties Group in collaboration with Intagent Real estate technologies. The interactive website offers real estate shoppers ease in finding detailed property listing in the lovely and wealthy southern California region; runningfrom San Diego to San Francisco.Cotier Properties Group is known to offer clients with an aggressive marketing campaign to ensure a property is visible in the real estate market to fetch fair market prices. The company has the best industry experts from attorneys, contractors, accountants, marketers, valuation and investment advisors to ensure reliable customer support to any property.
Speaking at a recent home expo in Newport Beach, the company spokesperson stated, "Newport Beach California presents the most secure beautiful home for citizens looking to upgrade there lifestyle.Cotier Properties Group has homes that are selling 1 million dollars and above in the districts of Corona Del Mar and Newport Coast. The company will help you find the ideal Corona Del Mar homes for sale with our experts and ensure that you get value for your investment. The city has a vibrant botanic life with cactus gardens, ginger, orchids and many more. Residents in Corona Del Mar have the advantage of the best view of the Pacific ocean and the beautiful city lights."
Corona Del Mar is strategically located;40 miles of Los Angeles, it is near Fashion Island and 80 miles of San Diego. The area has one of the best parks, that is, the Crystal Cove, State Park.Cotier Properties Group has the best single-family houses in the city that are well secured in neighborhoods that have access to all major amenities.
"Newport coast, on the other hand, is a tourist attraction site; it is located near two of the best shopping Centers in the country, Fashion Island and South Coast Plaza".Cotier Properties Group has Newport Coast homes for sale thatrange from 3 million to 10 million near the sea that has a beautiful landscape view," added the company spokesperson. "Residents also get to enjoy family entertainment from the Newport Theater Arts Center."
Located between Corona del Mar and Laguna Beach, Newport Coast is a wealthy gated community and home to most affluent families in California. The area has one of the best golf course, the Pelican Hills and a panoramic view of the coastal canyons.Newport Coast is a sophisticated location for those looking to start a new life that ensembles the American dream.
About Cotier Properties Group
Cotier Properties Group is a real estate firm headquartered in the state of California that has narrowed its real estate expertise to properties located close in coastal southern California. As a real estate broker between buyers and sellers, the company ensures smooth acquisition by handling all the paperwork.Cotier Properties Group has partnered withNationwide Real Estate Executives for the vast network advantage to facilitate a quick home sale.
Contact Information:
Cotier Properties Group
Address: 15 Corporate Plaza Dr. Suite 250
Newport Beach, CA 9266
Telephone: 877-221-8164
Website: http://www.cotierproperties.com
Source :
https://goo.gl/maps/MojkFEHY8xv