Get Homes for Sale in Corona Del Mar and Laguna Beach at Cotier Properties Group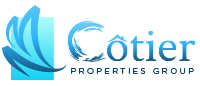 Press Release (ePRNews.com) - USA - Jan 25, 2020 - Cotier Properties Group is an industry giant known for its exceptional real estate solutions, with a special focus in the coastal California region. Founded years ago, the real estate firm has always focused on ensuring that investors and individuals alike get properties that meet their requirements. It is this goal that has seen the company come up with modern real estate solutions designed to meet the broad array of demands that come along their way. Whether one is looking to rent, lease, or buy a home, the firm has in its database a variety of listings that will help one choose the house that best fits their needs. They further offer transparent, reliable, and professional solutions that will see one get whatever they're looking for.
Speaking about how their real estate marketing sets them apart, the company's spokesperson said, "When it comes to real estate marketing, we go a notch further to ensure we stand out from the crowd. When one partners with us, they get to join hands with a firm that's passionate about real estate as well as a company that has many marketing merits to its name. Typically, we have unmatched local exposure, respectable international exposure, 24/internet exposure, and lots of television & media opportunities. These achievements allow us to provide high-quality real estate solutions that are accompanied by best-in-class customer care services."
Clients looking for Corona Del Mar homes for sale can find the same when they partner with Cotier Properties Group. The company has in its fold a variety of listings that will leave any buyer impressed. Corona Del Mar serves as a perfect location for anyone looking to live a comfortable and relaxed life. That said, Cotier Properties Group understands the importance of getting the right home, and that's why they seek to ensure they meet their clients' requirements on this front. The company's listings in this region offer different features in terms of house design, rooms, amenities, and individuals get to choose a home that fits their budget.
Talking about why one should seek the services of a professional real estate firm, the company's spokesperson added, "When looking to buy a home, sell or even rent, it is vital that you seek the services of a professional and well-experienced real estate firm to help you with such endeavours. This is because the world of real estate is a broad one and has all sorts of pros and cons. By acquiring the services of a professional, you get to understand what's involved in the property acquisition process. Having been in the real estate scene for some time now, we understand the dos and don'ts of the real estate world and will guide you every step of the way."
Cotier Properties Group has since its establishment offered some of the best Laguna Beach homes for sale. With the vibrant beaches, shopping malls, restaurants, and activities that Laguna Beach offers, one is set to get value for money when they get a home in this region. The company's team of real estate experts will help one get the home that best speaks to their needs, with the ultimate objective being satisfaction.
About Cotier Properties Group
Cotier Properties Group is a California-based real estate company that's been associated with the delivery of high-end real estate solutions. The company covers all the real estate pain points for its clients and can be trusted to provide the best deals.
Contact Details
Cotier Properties Group
9170 Irvine Center Dr. Suite
100 Irvine, CA 92618
Tel: (877) 221-8164
Email: info@cotierproperties.com
Website: https://www.cotierproperties.com/
Source :
Cotier Properties Group