Capital One Appoints Eric Schuppenhauer Collin County Market President
Executive's Expertise and Community Commitment Further Strengthen Capital One's Business and Philanthropic Priorities in Collin County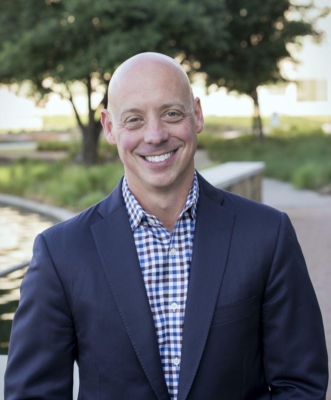 Press Release (ePRNews.com) - PLANO, Texas - May 08, 2017 - Capital One (https://www.capitalone.com/) announced today the appointment of Eric J. Schuppenhauer as Collin County market president. In this role, he will oversee the design, development and implementation of an integrated community strategy for Capital One in Collin County.
Schuppenhauer is on the senior leadership team of Capital One's Plano-based Financial Services division, serving as senior vice president and head of the company's Mortgage business. He assumes market president responsibilities from Girish Bachani, who served in the role for the past two years. Bachani is senior vice president and chief financial officer for the division.
"Through their hands-on knowledge and internal and external networks, our market presidents help connect Capital One's resources with the communities we serve," said Sanjiv Yajnik, president, Capital One Financial Services, who also serves as the company's South Central Regional president for community efforts. "With his dedication to and extensive involvement in the community, Eric is well-suited to bring Capital One's passion for community service to life in Collin County. We thank Girish for his tremendous contributions as the market president over the past two years."
Schuppenhauer is on the executive committee for Habitat for Humanity of South Collin County. He also serves on the Housing Policy Council of the Financial Services Roundtable in Washington, D.C.
Schuppenhauer champions Capital One's "Home Loans has Heart" program, which launched in 2013, and just built its fourth house in partnership with Habitat for Humanity of South Collin County. Over the years, a thousand Capital One associates have volunteered through this program to build homes for first-time homeowners.
"Home Loans has Heart" is a part of the company's Place-Based Initiative (PBI) in East Plano, which will be a significant focus of Schuppenhauer's as Collin County market president. The East Plano PBI is a multi-faceted community revitalization project created by Capital One to serve as a catalyst for the continued development of Plano east of Highway 75 and represents a strategic investment by the company to enhance and expand economic opportunities for families and businesses in the area.
In 2015, Capital One launched a five-year, $150 million initiative, called Future Edge, to help more American workers and entrepreneurs get the skills, tools and resources they need to succeed in the 21st century. As a part of this initiative, Future Edge DFW symbolizes Capital One's commitment to make Dallas-Fort Worth a destination for top talent, spur growth as a world-renowned technology hub, and nurture leaders of tomorrow. Focus on Collin County is a major component of Future Edge DFW.
Schuppenhauer joined Capital One in 2014 to head Capital One's Mortgage business. Prior to that, he served in various leadership capacities with JPMorgan Chase, Fannie Mae, Credit Suisse, the U.S. Securities and Exchange Commission and KPMG. He earned his bachelor's degree in Commerce (with a concentration in Accounting) from the University of Virginia.
About Capital One
Capital One Financial Corporation (www.capitalone.com) is a financial holding company whose subsidiaries, which include Capital One, N.A., and Capital One Bank (USA), N.A., had $241.2 billion in deposits and $348.5 billion in total assets as of March 31, 2017. Headquartered in McLean, Virginia, Capital One offers a broad spectrum of financial products and services to consumers, small businesses and commercial clients through a variety of channels. Capital One, N.A. has branches located primarily in New York, Louisiana, Texas, Maryland, Virginia, New Jersey and the District of Columbia. A Fortune 500 company, Capital One trades on the New York Stock Exchange under the symbol "COF" and is included in the S&P 100 index.
Source :
Capital One