Cary, NC Commercial Auto Insurance at Low Rates Announced by Capital City Insurance Services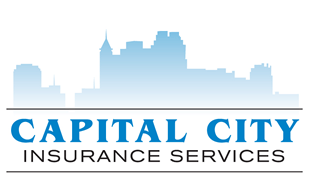 Press Release (ePRNews.com) - CARY, N.C. - Apr 26, 2017 - The North Carolina based insurance provider Capital City Insurance Services has announced its offer of low, competitive rates on commercial auto insurance for businesses in Cary, NC and nearby communities.
Capital City Insurance Services offers a range of commercial auto coverage options for businesses that own or lease vehicles in Cary, North Carolina. Typical coverage such as bodily injury liability, property damage liability, medical payments, and personal injury protection are offered as well as other coverage options such as comprehensive, collision, uninsured motorist, underinsured motorist, hired auto liability, hired auto physical damage, employer's non-ownership liability, and additional expensive.
Those wishing to learn more can browse through the Capital City Insurance Services website, CapitalCityInsuranceNC.com. Free insurance quotes are also available. To reach Capital City Insurance Services, call 919-887-2415.
About Capital City Insurance:
Capital City Insurance is an independent, full service insurance agency serving clients in and around Wake County, NC. Those in Raleigh, Cary, and other Wake County locations in need of quality car insurance, homeowner's insurance, business insurance, life insurance or other insurance protection will find the right customized policy at the best rate with Capital City Insurance. Apart from offering the best insurance products possible, Capital City Insurance also provides the highest quality customer service possible, being available whenever a claim needs to be filed or any other kind of assistance is needed by the client. Those interested in the quality personal and business insurance protection offered by Capital City Insurance can learn more by browsing through CapitalCityInsuranceNC.com or by calling 919-887-2415.
Source :
CapitalCityInsuranceNC.com