ChangeMyRate.com Appoints Gina M. Hancock as Branch Manager in Colorado Springs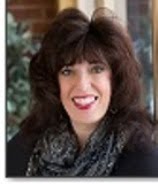 Press Release (ePRNews.com) - LONG BEACH, Calif. - Aug 10, 2017 - ChangeMyRate.com A Mortgage Corporation (http://www.changemyrate.com), the fast growing online mortgage company announced today it has appointed Gina M. Hancock as Branch Manager of Colorado Springs Office located at 102 South Tejon Street, Suite 1100 effective Aug. 9, 2017.
Gina has been in the mortgage industry for over 25 years and is very experienced in many sides of mortgage lending, says Nathaniel J. Beverly, National Vice President of Loan Production. Gina has worked in many aspects of the mortgage industry to include processing, post-closing, and secondary marketing, but her true passion is being a Loan Officer.
Gina says, "The most rewarding part of her job is getting to know each and every customer and structuring each loan according to what fits each client's needs."  
Providing exceptional customer service and communication to all of her client's is a key priority for Gina. With a vast knowledge of FHA, VA, and Conventional loans, she will help each client find the perfect loan.
ChangeMyRate.com continues to expand and is currently looking to fill a number of positions in our offices including loan originators and loan processors. If you are looking for a dynamic company, please visit http://www.changemyrate.com/careers.
About ChangeMyRate.com
ChangeMyRate.com is a full-service mortgage company (http://www.changemyrate.com/about-us) which offers customers a range of quality products and services to suit their needs.
ChangeMyRate.com's understanding and experience in the Industry are unparalleled.
For more information on the company's notable achievements, services provided, key leadership or history visit our website www.changemyrate.com.
Nathaniel J. Beverly, National VP of Loan Production​
​ChangeMyRate.com A Mortgage Corporation​
​​Long Beach, CA
(562) 981-7700 
(855) 671-7700
​nate.beverly@changemyrate.com
Source :
ChangeMyRate.com A Mortgage Corporation