ChocolateFavorWorld Offers Premium Quality Customized Chocolates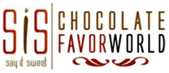 Press Release (ePRNews.com) - KATY, Texas, USA - Oct 27, 2017 - ChocolateFavorWorld  has committed all their resources, know-how, and expertise in the production of chocolates that achieve the highest standards of quality associated with master chocolatiers. Enjoying over a decade's presence in the market the company has set itself apart from their competitors with their one of a kind design and styles offered to their clients. ChocolateFavorWorld  prides itself on creating over 500,000 custom chocolate bars and has significantly improved their capacity enabling for more designs to be manufactured depending on customer requirements.
On why they are the go-to chocolate company, the Marketing Manager said, "For too long chocolates have been produced in the same designs and shapes creating monotony especially when it comes to their general outlook. By placing our focus on giving you your favorite chocolate flavor in a shape that excites we are ensuring double excitements each time you take a bite of our productions. Celebrating occasions and giving friends, family, or business partners gifts has also been made easier with our customization. Simply send us a sample of their favorite shapes, the team logo, or message you want passed across and get them a chocolate gift that speaks volumes."
ChocolateFavorWorld  is a 100% online store placing their focus more on personalizing chocolates and distributing them to different locations. A first class customer service rated company their website has been simplified to make the placing of orders quicker and more effective. Clients who want to bulk order chocolate cigars simply click on the chocolate cigars segment and select from one of the several designs showcased. After choosing the most preferred kind options of the message, logo, or image to include on the cigars is given before completing the order.
Talking about their customized chocolate coins, the Marketing Manager added, "There is no better way to make that get together, kids parties, or birthday livelier than to order delicious chocolate coins for the event. Our designs of chocolate coins have received a massive market reception thanks to the hundreds of styles to choose from and their unique packaging. From gold dollars and copper pennies to Shamrock and Hanukkah coins the choice and personalizing options available will satisfy your concerns."
Medallions are associated with champions and ChocolateFavorWorld  is giving their customers a chance to custom chocolate medallions to celebrate their heroes. Coaches who are looking to reward their teams, parents encouraging their children for top performance, or athletes' events are incomplete without these mouth-watering chocolate medallions. The medallions can be personalized with messages such as excellence, congratulations, or include images of the one receiving it as a gift.  ChocolateFavorWorld  has free sample pieces for customers who want to taste their chocolates before making an order with the only costs involved being the shipping charges that vary depending on locations.
About ChocolateFavorWorld
ChocolateFavorWorld is giving chocolate lovers a win-win situation by giving them a chance to purchase their favorite delicacy in a design that impresses them. Delivered in elegant packages, the chocolates offer the best in tastes and attractiveness for any occasions.
Source :
ChocolateFavorWorld