Clean 4 U is Offering Cleaning Solutions in Dublin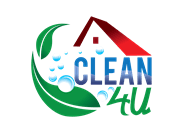 Press Release (ePRNews.com) - Dublin, Ireland - Dec 14, 2018 - Clean 4 U is a Dublin-based cleaning company that's risen to the ranks as a result of their high-quality cleaning solutions. Incorporated by a team of brilliant minds, the company has evolved to offer an impressive range of cleaning services for their diverse clientele which includes domestic cleaning services, scheduled cleaning, apartment cleaning, window cleaning, regular house cleaning, after-building cleaning, end of tenancy cleaning as well as office cleaning and one-off cleaning solutions. To facilitate these services, they've invested in a team of professional cleaners that are well-trained to handle various cleaning assignments to the latter. The company's cleaning solutions are highly affordable, and one is guaranteed of excellent results when they seek these services.
Talking about their services, the Operations Supervisor said, "Our core strength lies in the creation of long-term relations with everyone that walks through our doors. Understanding our clients' needs and always improving our cleaning services ensures that we give the best, detailed and professional cleaning services in the market. Being a family-owned and run company, we focus on offering healthier, safer and fast cleaning solutions which put us at the top as the favorite contender for all your cleaning needs. From the customer care team through to the cleaning team, we aim to please and can be relied upon to personalize our services to meet the specific demands of a client. Cleaning is what we know best, and we'll go to extra lengths to see you smile."
Clients looking for reliable carpet cleaning in Dublin can find the same when they partner with Clean 4 U. Having been in the cleaning business for some time, they understand what's involved in the carpet cleaning arena and draw from their years of experience to ensure they provide superior cleaning carpet solutions. They're familiar with the various carpet fabrics and are always equipped with the right cleaning tools and detergents. So whether it's the removal of stubborn stains or a simple general carpet cleaning assignment, one can trust them to deliver on this end.
Speaking further about their cleaning solutions in Dublin, the Operations Supervisor added, "If you're looking to achieve excellent results as it relates to cleaning, then it's critical that you partner with professional cleaners in Dublin. Professionals offer years of experience and know the dos and don'ts when it comes to handling various cleaning projects. That said, we fit this bill as we offer great experience and have worked on dozens of projects that have helped us improve our service deliverables. We handle everything from simple to complex cleaning tasks and guarantee satisfactory results at the end of the day."
Windows cleaning in Dublin has been one of Clean 4 U's area of expertise and one that they've been able to succeed at immensely. They work on both commercial and residential window cleaning services where they've been known to provide high-quality finishes to windows. Through the use of modern equipment, their staff are able to work in a safe manner and at the time provide exceptional services within the shortest time possible. More details on their window cleaning services can be found on their website.
About Clean 4 U
Clean 4 U is a top-rated cleaning company in the Dublin region known for its excellence in the cleaning arena. They cover all the pain points of an excellent cleaning service and are always available to render their solutions at cost-effective prices.
Source :
Clean4u