Cloudstaff Acquires Ausphil Outsourcing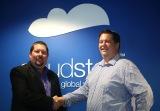 Press Release (ePRNews.com) - CLARKFIELD, Philippines - Jul 14, 2016 - Australian Business Process Outsourcing firm Cloudstaff today announced the acquisition of Philippines call centre operator Ausphil Outsourcing.
AusPhil Outsourcing will continue to operate with its existing branding, staff and operations management.
Cloudstaff Mergers & Acquisition Director, Adam O'Connor said that AusPhil Outsourcing was an ideal addition to the Cloudstaff portfolio of services bringing over ten years of experience and expertise in voice operation, tele-sales and lead generation for clients in Australia, the United Kingdom and the United States to fill an unmet area of demand for Cloudstaff.
Cloudstaff specialises in non-voice areas including IT Development, Accounting, Administration and Creative work with a focus on increasingly complex outsourcing and providing a modern workforce for both small and mid-sized business in Australia, Europe and the United States.
AusPhil will benefit from Cloudstaff's extensive suite of specialist BPO Information Technology applications for efficient BPO operations including recruiting, accounting and finance, facilities and staff management which in turn will add efficiency of scale to Cloudstaff's technology group.
AusPhil Outsourcing's CEO Ben Smithwick remains as CEO following the acquisition.
https://cloudstaff.com/press-releases/cloudstaff-acquires…
Further Information:
Mr. Adam O'Connor
Director of Mergers and Acquisition
Cloudstaff
PH: +63 917 814 9885
AU: +61 7 3193 2512
UK: +44 20 3515 0428
US: +1 415 684 7427
Source :
Cloudstaff Inc.

Business Info :
Cloudstaff Inc.
3F SM City Clark
Clarkfield, Pampanga - 2010 Philippines
Phone: (045) 8882861
Website:
http://cloudstaff.com