Communal And District Heating Solutions For Different Industries Offered By Evinox Energy Ltd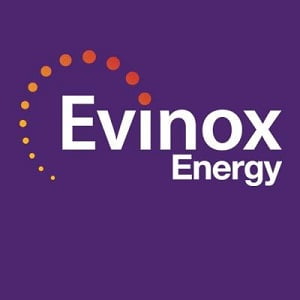 Press Release (ePRNews.com) - Surrey, UK - Jul 19, 2017 - Evinox Energy Ltd (www.evinoxenergy.co.uk), a provider of communal and district heating solutions in the United Kingdom, is proud to inform that they are offering tailored solutions for various industries. They have developed services for housing developers, social housing providers, and M&E consultants.
Evinox Energy Ltd made such services to address the specific heating needs of each industry. For example, their solutions for housing developers are aimed to help them achieve the low carbon targets required to get a planning consent. This can be done by installing communal or district heating systems that give convenient and efficient access to hot water produced by a single heating source. The heating units offered by Evinox Energy Ltd are suitable for various area sizes, from one-bedroom apartments to high-end houses.
Another tailored solution offered by Evinox Energy Ltd is for social housing providers. They offer systems suited to new build and refurbishment social housing schemes that are steadily becoming famous in the UK. Since they truly understand the needs of such housing projects, they can provide metering, monitoring, surveillance, billing, and maintenance support to social housing providers all the time.
Lastly, their solutions for M&E consultants are focused on a per project approach. This way, they determine the most suitable heating system to install based on the design criteria. Additionally, to make sure that good practice is observed, the experts at Evinox Energy Ltd work closely with the M&E consultants throughout the project and provide reliable support. On top of that, they also give them a design guide for planning, designing, and delivering a communal or district heating system.
All of these tailored solutions offered by Evinox Energy Ltd use ModuSat heat interface units that meet the standards set by the CIBSE/ADE CP1 Heat Networks Code of Practice. Because these units provide full independent control, users will have the same experience of having their own boiler and tank when using it. On top of that, these ModuSat HUIs can be integrated with Evinox Energy Ltd's PaySmart metering solution that enables residents to manage and control their energy consumption easily. This payment solution also allows clients to pay their bills in advance, prevent debts in piling up, and keep the tariff rates at a minimum.
For more information about the services offered by Evinox Energy Ltd, visit www.evinoxenergy.co.uk.
About Evinox Energy Ltd
Evinox Energy Ltd is a company that specialises in providing integrated communal heating solutions to everyone. With more than 14 years of experience, they were able to develop comprehensive solutions that include system design, ongoing maintenance, and support package. If you are interested in availing of their services, there are different ways to contact them. For your questions, comments, and suggestions, you can speak to one of their representatives by calling +44 (0)1372 722277. Alternatively, you can fill out their contact form at http:/www.evinoxenergy.co.uk/About-us-Evinox-Energy/Contact-Evinox.