The Water Guys North Provides Quality Water Treatment Products Online
The Water Guys North, a water treatment products shop, offers effective reverse osmosis and commercial water filtration systems.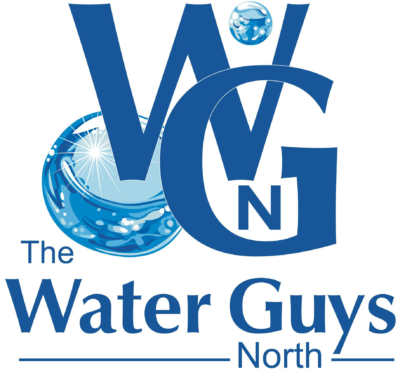 Press Release (ePRNews.com) - Sudbury, Canada - Oct 16, 2022 - Access to clean water is one of the essential needs of different individuals and families. In Canada, The Water Guys North is a water-focused solution provider specializing in water treatment products. The company offers its clients trusted options for quality and clean water. They are composed of a team of highly trained professionals who are focused on providing clients and customers with the best water treatment solutions and products. Their client-first approach is how they can meet the different water needs of their clients. Their commitment to providing standard services sets them apart from many of their competitors, and they continue to make improvements to their services. Thus, some of the services they offer include lake water systems, water supply systems, well systems, water conditioning, campgrounds & resorts, real estate services, pumps, and heat traces.
In response to a query about their services, the spokesperson of The Water Guys North commented, "The procedures we employ in our services are highly exceptional, and we also provide our clients and customers with quality products. Our founder began operations in the Sudbury community as a licensed plumber in the area. He, later on, found out that numerous people in the area needed water purification services and solutions. The Sudbury basin is known to contain high levels of iron and hydrogen sulphide, and with this, he saw the need to also provide his customers with quality and professional water purification services and products."
The Water Guys North offers highly professional water treatment services that are exceptional in the area where they serve. They specialize in standard water purification solutions, and this drives them to employ quality products and resources in their operations. With their skilled water-focused experts, they ensure to provide their customers with clean and safe water. Their experience in the water purification and treatment industry allows them to understand the different needs of customers and recommend the best solutions & products to tackle their water treatment problems. They offer water purification products such as filter housing products, including Heavy Duty BB, Pentek 10" Big Blue, and Viqua 10" Big Blue. Therefore, people who would like to know their commercial water filtration systems cost can visit their website.
The spokesperson added, "We are members of the Canadian Water Quality Association, and this is a reflection of our commitment to providing excellent services. In our inventory, we have a wide range of options for water purification solutions. We are also able to provide our clients and customers with standard purification systems and solutions for lake water, well water, municipal water, and river water. As a leading water solution company, we also have a Ministry of Environment (MOE) 'Well Construction' and Pump Installer contractor license. You can also reach out to us if you have any questions about our products."
At The Water Guys North, they provide customers with various products. These include jet pumps, pump stands, water filters, water conditioning products, Chlorination pumps & accessories, and constant pressure systems. Those who would like to buy whole home reverse osmosis system can contact them.
About The Water Guys North:
The Water Guys North is a leading water purification company in Canada. People who want to contact water treatment products online shop can give their services a try.
Contact Information:
The Water Guys North
311 Harrison Drive, Unit E, Sudbury, P3E 5E1 ON
Phone: (705) 586-7666
Email: office@thewaterguysnorth.com
Website: http://www.thewaterguysnorth.com/
Source :
The Water Guys North