Comotion introduces Talecco, a new type of talent business for customer-led organisations
Talecco marks launch with publication of The UK Chief Customer Officer Report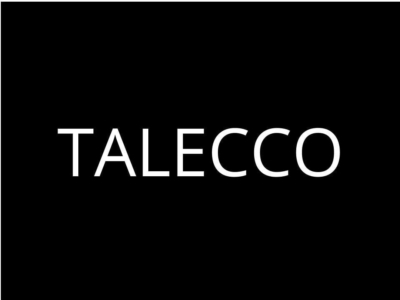 Press Release (ePRNews.com) - CLERKENWELL, England - Jun 19, 2017 - Comotion Consulting is introducing its new talent business, Talecco, to the evolving UK market. Businesses increasingly recognise the need to truly put the customer at the heart of everything they do, and they understand that they need to create new functions so that their operations reflect this. However, they often need help finding the right talent for those new roles, and businesses also want to be able to train staff to respond to these changing requirements as part of their tranformation. Talecco will fulfil all these needs.
Talecco will help businesses throughout the process of becoming customer-led, from hiring at executive level (particularly Chief Customer Officer roles), building up the teams within organisations and upskilling existing teams through bespoke training programmes.
In order to shed some light on this innovative approach, Talecco has undertaken some proprietary research – The UK Chief Customer Office Report – which is available to download on the Comotion website (https://www.talecco.com/insight/2017/6/5/the-uk-chief-cus…).
Key findings of the research are:
· – Customer focus and customer-led leadership are increasingly hot topics and indicators of commercial success
· – To become customer-led requires a shift in the DNA of a business with new requirements in leadership
· – In addition to requiring the buy-in of the CEO, customer-led thinking requires its own internal champion – the CCO
· – The US has led the way in this thinking but European markets are now rapidly catching up
· – Customer-led businesses tend to have a commercial advantage over those that do not put the customer at the heart of their thinking and delivery
· – In the UK the number of CCOs has risen from 14 in 2014 to 90 in 2017
· – 46% of all UK CCO roles have been created in the last 12 months
· – 84% of UK CCOs are new to the title/role
· – The CCO role is crossing the border from B2C to B2B
· – There is no clear and consistent background for CCOs, although many come from previous positions that were either customer facing or operational
· – The rapid growth in CCO numbers is likely to raise competition in hiring for those roles
· – A business's own digital maturity, marketplace, and legacy situation has a huge impact on the specification of the CCO role
· – Because the skill set and job description are so new and poorly defined, companies are going to have to educate themselves or seek support in order to make good hiring decisions
Talecco will be run by Nish Kotak and in conjunction with the Comotion Consulting team.
Nish Kotak, Director of Talecco, who has been working in Executive search and placement for 15 years said: "Talecco is being launched to provide a complete solution for building and developing a Customer function and team just as businesses are recognising how essential it is. Our UK Chief Customer Office Report really shows the incredible growth of the CCO function in British businesses, the wide range of backgrounds from which the new generation of CCOs are drawn and the breadth of skills encompassed by this role."
Rob Millar, Head of Practice Strategy at Comotion Consulting said: "Comotion was formed to guide businesses through the process of becoming truly customer-led and Talecco will be the perfect partner to that proposition, finding the talent for those forward-looking businesses."
The research was conducted through a combination of extensive desk-based research, social channels and direct conversations with over 50 business leaders and existing CCOs.
ends
For further information:
Nish Kotak, Director Talecco, 07748 962213 (mailto:07748%20962213)nish.kotak@comotional.com
Steph Smith, PR & Social Media Consultant, 07803 853006 stephsmithpr@googlemail.com
About Comotion
Comotion helps companies build customer-led businesses through:
· Understanding the core challenges and setting strategy for long term, sustainable growth
· Aligning operations to help build world-class customer functions
· Supporting transformation to become a customer-led business
· Helping to find the people and resources required to execute the plan
Recent clients have included: Lloyds Banking Group, Reed Exhibitions, Southern Water, Thomas Cook, Kodak Alaris, Regus, Lily's Kitchen, Avios, FSA and many more.
For more information, visit: www.comotional.com / @comotional
Source :
Talecco