Contemporary Romanticism -Paintings, drawings and prints by John Kane
Kane is drawn to the power of industrial landscapes and the resonance of past industrial activity in nature. Like the 19th century Romantics he sees the loss of communities through mechanisation.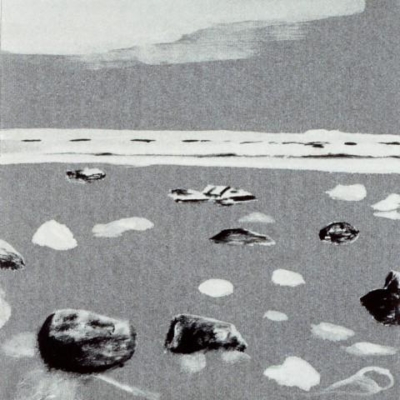 Press Release (ePRNews.com) - BRISTOL, England - Jun 15, 2017 - The Art of John Kane, an exhibition of Oil Paintings, Prints and Charcoals.
'As an artist I am interested in the 19th Century Romantic Movement's concerns during the the industrial revolution about the loss of communities and the potential reduction of emotions through mechanisation. Hence their great interest in the "sublime" power of landscapes and heightened emotions.
As we experience de-industrialisation and the infinite growth of computer systems, I question if we too, as they were, should be concerned with a loss of our emotional well being and the importance we should place on this. As such, I am drawn to the latent power in beach-scapes or still industrial landscapes, which exist in contrast to the the turmoil of the power of nature or the resonance of past industrial activity. This was the subject of my MA in Fine Art in 2004 at The Wimbledon School of Art and influences my work today, represented in oil paintings, prints and charcoals.
From the shores of Newlyn, Cornwall to Bristol or Big Pit in South Wales, we should celebrate those men and women who worked in our agricultural or heavy industries.'
Visit http://www.hours-space.com/2017/05/08/contemporary-romant… for details
Source :
HOURS BS1 Ltd

Business Info :
HOURS BS1 Ltd
England