Costa Rica Bachelor Party Paradise Jaco Beach to Host Art Show This Weekend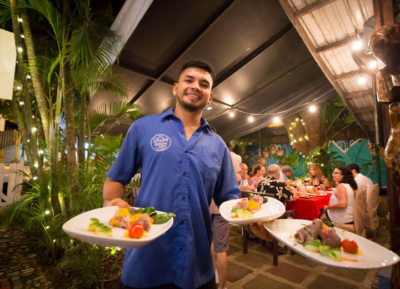 Press Release (ePRNews.com) - Jaco Beach, Costa Rica - Sep 30, 2022 - What do we think of exactly, when we picture Jaco Beach? Bachelor Parties, of course. Jaco Beach is the Costa Rica Bachelor Party paradise, the epicenter of fun, where day slips into night, and the party animals all go out to play. It's safe to say that its reputation precedes it. Well, is that all that there is to do in Jaco? NO WAY! This little beach town has a lot more to offer! Even art, perhaps?
Jaco Beach will be hosting an extensive art show this weekend, from Friday, September 30th to Sunday, October 2nd. The long-anticipated event will be held at the beloved Green Room in the town center, well-known for hosting local art shows and musical performances, its legendary happy hour deals and its spectacular food! Friday afternoon, 4PM, will mark the beginning of the all-weekend-long event, and it will officially end five-minutes-to-midnight on Sunday. The art show will feature the extraordinary works of local artists Miranda Jimenez, Josie Bundy and Brian Palmer. The works vary between contemporary to post-modern in essence, and will be a real treat for those art enthusiasts out there!
The little surf town has a concrete reputation of being a party town, perfect for Bachelor Parties, however, there is so much more to Jaco! Aside from its awesome art scene and scrumptious culinary delights, marine and nature-based sports and activities are a big attraction due to the extensive natural resources surrounding this dreamy little town. Zip lining is always a good way to experience the lush green jungle; White Water Rafting through the wild rivers of the Central Pacific; or to take your personal Fishing Charter from Los Suenos Marina, 20 minutes away from Jaco Beach. Go ahead, try something new; leave your comfort zone! Dive head-first into the wonder that is Jaco Beach, the crown jewel of Costa Rica!