Cotier Properties Group is Offering Real Estate Listings and Services in Southern California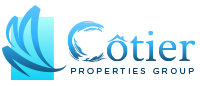 Press Release (ePRNews.com) - Newport Beach, CA 92660 - May 03, 2020 - Cotier Properties Group's operational focus has been in opening up the Southern California real estate market to families and investors who love the unique lifestyle the region offers. Right from its establishment, the group sought to stand out in the market and has made this possible by specializing in high-end properties that are located in well-planned neighborhoods. Besides residential properties, Cotier Properties Group has diversified its portfolio and equally caters to commercial and industrial demands.
Talking about why it pays to invest in Southern California, the company's spokesperson remarked, "Numbers do not lie, and a look at the annual figures in the coastal California market shows an upward trend. Every year, more families are looking to settle in the region as the economy of the region grows, and more businesses set up their operations in these towns. As an investor, your top priority is in attaining maximum returns, and with a market with such huge demand, this is a guarantee. As Cotier Properties Group, we will take this a notch higher by giving you access to exclusive properties in communities that attract high-earning families."
Famed for its surfing beaches, Dana Point has massively grown over the past decades, given its strategic location just off Highway 5. As more communities spring up in this town with the coastal charm attracting more families, the real estate market is booming. Cotier Properties Group long realized the potentials of the city and has made it easier for clients from across the nation to buy Dana Point homes for sale. The group is ever in touch with contractors and home sellers in the region, which enables it to maintain an exclusive listing for its clients.
Speaking about the ways they have made relocation to Newport Beach easier, the company's spokesperson said, "The thrill of moving to Newport Beach can quickly become challenging and frustrating without the right planning and assistance. However, Cotier Properties Group is here to ensure that no family ever has to go through a complicated process when moving to this fantastic city. For this, we have a home relocation package that is aimed at giving you control of the listing of properties that will be provided to you."
As the most popular city in Orange County, Newport Beach's vast size, thriving businesses, and charming communities make it a suitable place for families looking for a great coastal lifestyle. Still, this city has lots of communities' right from the beachside to its hilly locations that have spectacular developments. Cotier Properties Group has its hands on properties across all these communities, as it strives to address all market demands. The group, thereby, gives everyone a one-stop platform where they will have top of the line real estate solutions from seasoned realtors.
About Cotier Properties Group
Cotier Properties Group has, through its robust online presence, been providing potential homebuyers and investors interested in the coastal California market with a channel they can trust to find Newport Coast homes for sale.
Source :
Cotier Properties Group