Cotier Properties Group Provides Property Marketing and Realtor Services in Irvine and Newport Beach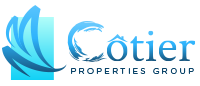 Press Release (ePRNews.com) - Newport Beach, CA 92660 - May 03, 2020 - Cotier Properties Group ventured into the real estate market to provide home sellers and buyers in coastal California with professional realtors to handle the complexities of the market. The expertise of the founding directors of this group, complemented by the dedication of the realtors working under it, has made them a solution provider for all property demands. Most importantly, Cotier Properties Group has its eyes on keeping up the high standards expected of the Southern California lifestyle to all its clients.
Speaking about the complete package offered to home sellers in the region, the company's spokesperson commented, "If you are looking to sell your home quickly and attain the highest return, then we are the team to settle on. We have mastered what it takes to market a property in this digital age, where we use the latest technology and market know-how to outshine other agents. Since we value your convenience, we will handle all requirements right from the staging to negotiations and closing the deal with the buyer."
The heavy investment in the provision of digital property listings has made Cotier Properties Group the go-to team for families out to find Irvine homes for sale. A full-time marketing team is responsible for the creation and management of these listings that strictly contain properties approved by the realtors. Cotier Properties Group takes the comfort and privacy of all families seriously and has made it a policy to only advertise homes in well-planned neighborhoods. The architectural integrity and proximity to vital amenities are equally considered, making their solutions suitable for the most demanding families.
Talking about how they effortlessly maintain an ever-updated property listing, the company's spokesperson said, "Our active marketing and national network has enabled us to constantly reach out to a broad market base. By ensuring each property in our listing has the best exposure, we are always making rapid sales. As such, we are ever looking for new properties to include in our listing as we are confident of closing that deal in the shortest period. For our clients, this means having an ever-updated listing of the latest properties in the market at all times."
Families can now have the coastal splendors that come with staying in Newport Coast without going through much hassle to find a home in the region. Cotier Properties Group takes the hurdles associated with finding a property in this region by giving its clients VIP real estate services. The group runs a targeted and tailored marketing program that is the platform for providing all families the solutions they deserve. Cotier Properties Group is equally value-driven and will stop at nothing to ensuring clients receive top value for money.
About Cotier Properties Group
Cotier Properties Group maintains an active property listing of the best Newport Beach homes for sale that is made available to all families that want to settle in Southern California and be part of the exciting coastal lifestyle.
Source :
Cotier Properties Group