CROSSBEATS Offering The Best Quality of True Wireless Earbuds At Affordable Prices
CROSSBEATS, a Bangalore based technology brand with growing capabilities, is offering a full range of the best in class true wireless earbuds at slashed prices.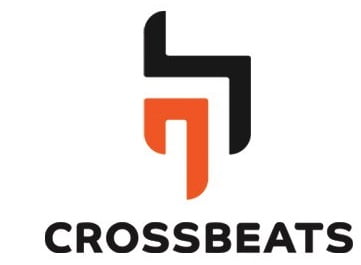 Press Release (ePRNews.com) - Bangalore, India - Sep 30, 2020 - Since the year 2015, CROSSBEATS is pushing the boundaries of sound technology through intensive R&D, inventiveness and a passion for excellence. The company manufactures and markets a range of technology-driven wireless earphones and earphone accessories. The products are designed for a smooth, noise-free sound experience, at the gym, on an adventure trip, at work or home, or anywhere else. CROSSBEATS has put together an outstanding ecosystem with a hi-tech online platform backed by secure transactions and dedicated after-sales support. The company offers competitive pricing across the board for the belief that quality and prices must go hand in hand.
The spokesperson at CROSSBEATS recently stated, "CROSSBEATS burst on to the scene in the year 2015 with a wireless earphone. Ever since, we have enjoyed an organic growth in capacity, clientele and technological prowess. We presently flaunt an extensive product portfolio, featuring smartwatches, wireless and truly wireless earphones, wireless speakers and wireless accessories. Our products are designed for millennials living off the edge, in line with the latest technologies and design trends. We stand by the quality of our products, offering one-year warranties on material and craftsmanship. Add to it affordable prices, so buyers cannot go wrong with us,"
CROSSBEATS has mastered the art of fulfilments, ensuring quick order processing and dispatch. If placed on weekdays, the order is processed and dispatched within 48 hours. All products are kept ex-stock for faster delivery schedules. Shipping is done India-wide through some of the top carriers for timely and safe doorstep deliveries. Expedited shipping is also available for the 11th-hour requirements. Standard shipping is free and the expedited shipping is affordable as well. The tracking ID is emailed to the buyer to help track the delivery status during the transit. The company also offers COD, EMI payments and several money savers for customer satisfaction.
On truly wireless earbuds, the spokesperson further stated, "When looking for best truly wireless earbuds India, buyers often end up with CROSSBEATS. Why? Well, we entice new buyers and keep the existing ones intact with a perfect balance of quality, variety and prices. Our truly wireless earbuds selection is as vast as it gets with options like Torq, Edge, Evolve, Pebble, Urban, Elektra and Air. Each piece is crafted to perfection for better performance, stunning looks, all-weather comfort, and extended life. Noise cancellation is a common fixture across the entire selection, as we know that weird noises can spoil the entire experience."
CROSSBEATS truly wireless earbuds are easy to operate, thanks to the feather touch sensor. The user need not touch the earbuds to pause or play music. Instead, he/she can remove one earbud to pause, and wear it back to play. The lengthy battery life is yet another redeeming feature of the selection, withstanding lengthy gaming or binge-watching sessions. The earbuds are IPX6 water resistance, making them an ideal companion for outdoor activities, including swimming. Their ability to support Android and iPhone makes them a versatile gadget.
About CROSSBEATS:
Based in Bangalore, CROSSBEATS is a hi-tech brand with a mission to revolutionize the sound experience. The company designs, manufactures and sells a vast inventory of smart-watches, wireless and true wireless earphones, wireless speakers and wireless accessories. The company has been around for the past five years and is presently the only stop required for the top earbuds to cancel noise.
Contact Information:
CROSSBEATS
512 Brigade Tower,
135 Brigade Road,
Bangalore -25
Phone: 9611293293
Email: support@crossbeats.com
Website: https://crossbeats.com/
Source :
CROSSBEATS