David Botknecht of HW Automation elected Chairman of Florida Electrical Contractors Board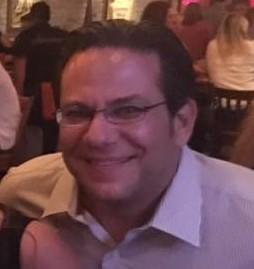 Press Release (ePRNews.com) - FORT LAUDERDALE, Fla. - Feb 20, 2017 - HW Automation of Ft. Lauderdale, FL 33312 is pleased to announce that CEO David Botknecht has been elected Chairman of the Florida Electrical Contractors' Licensing Board. Botknecht, a lifelong South Floridian and resident of Hollywood, has 20 years experience in the Alarm Systems industry, and has been a licensed Contractor since 1999 (FL #EF20000457). He has served as a member of the Licensing Board since his appointment in 2010. In addition, during his tenure, Botknecht has served as Vice Chairman of the Board. His term as Chairman is for one year starting July 22, 2016.
"During his 20 years in the alarm and security business, David has proved himself to be a person of extreme character and sound judgment with high expectations for applicants and licensed contractors," said HW Automation CFO Eric Zimmerman. "I am confident he has the business background and leadership qualities it will take to further establish the agenda of the Board."
The Florida Electrical Contractors' Licensing Board is governed by Florida's Department of Business & Professional Regulation, Division of Professions. The Department of Business and Professional Regulation supports the Governor in meeting his obligation to appoint qualified, representative and appropriate people to the important leadership roles within the department's Professional Boards, Council and Commissions. Distinguished members are appointed by the Governor, subject to confirmation by the Senate. There are 11 Members on the Licensing Board; Seven Certified Electrical Contractors, Two Certified Alarm System Contractors, Two Consumer Members. The Electrical Contractors' Licensing Board is responsible for licensing and regulating electrical contractors. The board meets regularly to consider applications for licensure, to review disciplinary cases, and to conduct informal hearings relating to licensure and discipline. The board engages in rulemaking to implement the provisions set forth in its statutes and conducts other general business, as necessary.
David Botknecht is CEO of HW Automation, Inc. headquartered in Fort Lauderdale, Broward, South Florida. He founded the company in 2002. HW Automation is known as one of the most professional and highest quality security technology and system integration companies. Fully licensed and insured, the company serves homeowners and commercial clients throughout the S.E. United States with an unequaled commitment to service and support.
Lead by Botknecht and his progressive ideals, HW Automation's innovative Team of Expert Integration Professionals provide the latest state-of-the-art custom Entertainment, Audio, Security, Surveillance, Access and Fire Systems. They offer turn-key solutions with services ranging from Structured Wiring, A/V, Lighting & Shade, Climate Control and Full Automation Systems, whether it is a new construction, renovation or remodel project.
"It is a privilege to serve as Chairman of the prestigious Florida Electrical Contractors' Licensing Board. I am very honored for this opportunity to lead such a distinguished Board," said Botknecht, "and look forward to promoting the highest standards and best business practices while facilitating new opportunities and industry progress."
In addition to his professional accomplishments, Botknecht has given back as an active South Florida community member for many years. He has worked with such local causes as the Make a Wish Foundation, Habitat for Humanity, the Jason Taylor Foundation, the Leukemia Research Foundation, the National Junior Honor Society, the National Honor Society, various Booster Programs, and was even a chaperone for the United Nations Future World Leaders program.
HW Automation, Inc.
Tel: 866-449-2435 Local: 954-322-0136
Fax: 954 322 0137
Address: 2415 Stirling Road. Ste. B
Ft. Lauderdale, FL 33312
FL #EF20000457
Source :
HW Automation of Fort Lauderdale