Deck Armor Shares Spring Cleaning, Deck Maintenance Tips and More
Deck restoration and preservation services company operating in DC, Maryland and Virginia areas covers everything from low-pressure cleaning and carpentry to cover preparation, coating process and cleaning procedures.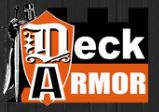 Press Release (ePRNews.com) - Gaithersburg, MD - Mar 12, 2019 - Deck Armor, a Gaithersburg, Maryland-based deck restoration/deck repair and preservation services company operating in the DC, Maryland and Virginia areas offering a variety of packages to its impressive client roster, recently shared spring cleaning, deck maintenance tips and more, covering everything from low-pressure cleaning and carpentry to cover preparation, the coating process and cleaning procedures.
"Annual deck maintenance will forestall repairs, protect the investment and boost a homeowner's enjoyment of their outdoor space," explains Jim Hamster, owner of Deck Armor. "Because decks are exposed to the elements throughout the year, it's wise to establish an upkeep routine that will protect them while preventing expensive repairs.
"There are two primary routes we recommend exploring during late spring: Washing the deck and sealing the deck, primarily because an unwashed deck represents an invitation for mold and mildew to arrive and cause rot, while sealing lets the wood's natural grain and color show through after the beating it may have taken during the winter."
Deck Armor's low-pressure cleaning service includes an application of the company's Double Chemical System, consisting of a combination of two chemicals for a safer and more effective cleaning solution. These advanced elements kill and remove algae while protecting the wood long for much longer; once the cleaning is completed, Deck Armor staff allows the surface to dry for 48 hours (or until a moisture content of less than 18-percent is achieved).
"Important precursors for the deck cleaning process include removing debris from between deck boards, protecting all shrubs and plantings and thoroughly sweeping the deck," adds Hamster.
Depending on the shape of a deck, representatives of Deck Armor re-secure rails, repair the damaged boards and re-nail loose nails – and, if necessary, replace unfixable boards with the same type of wood as in the existing deck. For achieving optimum wood surface porosity and natural uniformity, the company's experts sand all pre-cleaned wood using 80 to 120 grit sandpaper for vertical surfaces and 60 to 80 grit sandpaper for horizontal surfaces.
When it comes to sealing a deck, Hamster and fellow Deck Armor pros believe customers should choose from a clear sealer that allows the wood's natural grain and color to show through, toner to add a bit of color but which fully reveals the grain while providing some protection against ultraviolet or UV sunlight, semi-transparent stain that tints the wood but enables some grain to show or solid stain and opaque color that both seal damage from weathering while completely covering the grain.
"Before the sealing application, our techs completely cover the siding of the house that connects with the deck, plus all surrounding patios, bushes and plants," says Hamster. "Once all the preparation procedures are completed, techs can apply the coating, which may be applied by brush, roller or spray; additionally, the coating is normally applied when the surface and air temperature is between 50 and 95 degrees Fahrenheit and the moisture content of the wood sits below 18-percent."
After this coating/sealing application is complete, Deck Armor techs inspect the deck and ensure all touchups are applied and everything is cleaned.
Deck Armor, in addition to deck repair services, also offers four different encompassing packages that include Finishing Package A (using transparent stain), Finishing Package B (using semi-transparent stain), Premium Package(using solid stain or paint) and Trex Premium+ (with a 25-year fade and stain warranty).
Deck Armor is located at 107 South Summit Avenue in Gaithersburg and can be reached by calling (855) 463-3252. For more information visit www.Deck-Armor.com or email manager@Deck-Armor.com.
Source :
https://deck-armor.com/