Deck Armor Shares Summer Tips to Improve Quality of Outdoor Decks
Deck restoration and preservation services company suggests clients get their wood decks into tip-top shape for all upcoming summer barbecues and family gatherings.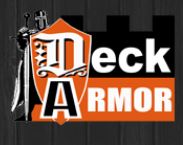 Press Release (ePRNews.com) - Gaithersburg, MD - Apr 19, 2019 - Deck Armor, a Gaithersburg, Maryland-based deck restoration and preservation services company operating in the DC, Maryland and Virginia areas offering a variety of packages to its client roster, recently shared summer tips to improve the quality of outdoor decks, suggesting that these clients get their wood decks into tip-top shape for all upcoming summer barbecues and family gatherings.
Among the topics Deck Armor representatives covered were looking for signs that boards need to be replaced, the types of protective finishes used on deck wood and how many coats should be applied, what is unique about decking screws and why others shouldn't be used on a deck and a number of additional everyday deck maintenance tips for keeping one looking fabulous all summer long.
"First and foremost, we express to clients that they should check their deck's boards for what are often called 'signs of failure' – and these typically fall into two deck repair categories," explains Jim Hamster, owner of Deck Armor. "The first is rotting or splitting, which is a result of when a deck's finish begins to fail and succumbs to moisture. The second is cupping, when a deck board twists or 'cups;' cupping can often lead to the end of the board lifting up above the deck's surface, which can pose a tripping hazard."
From there, Deck Armor representatives stress that the preference when it comes to a wood deck finish is an oil-based, semi-transparent penetrating stain, which allows the wood's natural grain to show through and that often boasts UV protection and "mildewcides" to prevent mildew. "The frequency of application will vary by type of decking and local climate," adds Hamster. "Things are quite different when we're comparing the climate in our home Maryland region with, for example, an 8500-feet elevation in Colorado."
Because deck screws are extensively exposed to the elements, say Deck Armor reps, they are specifically designed for corrosion resistance, with the company often recommending stainless steel screws as a first choice – particularly the "headcote" line of screws. According to Deck Armor representatives like Hamster, these have colored heads that can be made to match the deck's color, and while a bit more expensive than ordinary screws, will last as long as the deck.
"To keep a deck looking fabulous all summer long, we recommend heeding a number of everyday maintenance tips," concludes Hamster. "These include cleaning up barbecue spills immediately, cleaning away debris piles such as leaves or pine needles every week to prevent mildew and mold from setting in and not using a bleach-based cleaner on the wood deck. Rather, an oxygen-based cleaner's pH, which is more 'wood-friendly,' will get the job done equally well."
When customers turn to Deck Armor to handle their deck maintenance and deck repair needs, the company offers four distinct packages to choose from, including Finishing Package A (making use of transparent stain), Finishing Package B (utilizing semi-transparent stain), a Premium Package (using paint or solid stain) and Trex Premium+(with a 25-year stain and fade warranty).
Deck Armor is located at 107 South Summit Avenue in Gaithersburg and can be reached by calling (855) 463-3252. For more information visit www.Deck-Armor.com or email manager@Deck-Armor.com.