DentalKart Now Expanding Its Dental Products and Equipment Business to Asian and European Countries
DentalKart is soon going to introduce its wide range of dental products to doctors and medical equipment buyers in newer international markets, including Asian and European countries.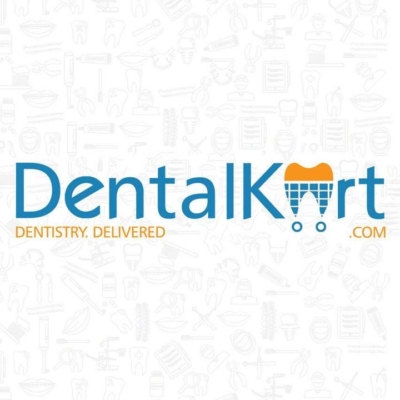 Press Release (ePRNews.com) - Chattarpur, New Delhi - Sep 18, 2020 - DentalKart is a leading e-commerce store for doctors and other customers that are looking for branded and quality backed medical equipment online. The dental store carries a full range of dental products, from personal protection items like hand sanitizers and suction machines to lab items like articulators and model bases. DentalKart even stocks books and study models for dentistry students. Additionally, the dental store has patient education models, including practising, prosthodontic, periodontal, root canal, orthodontic, paediatric and implant models.
In a recently held media interview, the spokesperson of DentalKart asserted, "We are a brand of VASA Denticity Pvt. Ltd. To fulfil the dental needs of our online customers, we procure the products directly from original manufacturers. Thus, our customers only receive genuine products when we ship their orders. Additionally, we invest in premium-quality equipment and provide authenticity cards. There are QR codes printed on our products that can be scanned to check their originality. While we serve our buyers in India and internationally, we are now taking our operations to newer domains, including many European and Asian markets."
DentalKart already has strong logistic partnerships with the leading service providers to cater to its international shipments. On its secure online dental store, international customers can safely and conveniently shop for their requirements. They can even get interesting combo deals, free and special offers, and on-sale discounts on the DentalKart products. The dental store ensures product servicing or rectification during its warranty years. There are clear sale, shipping and return policies so that no domestic or foreign buyer faces any hassle.
The spokesperson further informed, "We sell everything, from dental X-ray items to cavity liners, temporary crown materials, cleaning and shaping products, intra-canal medicaments, filling material, brackets, dental adhesives, buccal tubes, and orthodontic instruments. Doctors can also find complete clinic setup kits if they are planning for their practice. We also have a vast range of products for dental surgeons. These products include syringes, needle holders, scissors, haemostats, retractors, microsurgery items, and suction tips and tubes."
DentalKart offers a variety of branded products in varied categories, such as extraction instruments, hygiene items, general dentistry products, restorative or composite kits, and even the Corona safety items. These products are available at reasonable rates so that its customers do not need to worry about the polishing kit price or the dental autoclave price. DentalKart ships almost all products to international markets, except a few that are highly volatile, such as 10+ ml liquid items, products with batteries inside, and very heavy products.
About DentalKart:
DentalKart runs an online store to provide top-quality dental products to its customers in and outside India. From the world's thinnest X-ray sensor to brushless LED electric motor, the dental store stocks a wide range of dental equipment and products. Customers now do not need to bother about the dental cement price or the price of a great UV chamber, as DentalKart brings it all to their doorstep at the best possible rates.
Contact Information:
DentalKart (VASA Denticity Pvt. Ltd.)
Khasra No. 714, Village, P.O. Chattarpur,
Opp. DLF Gate No.2, Near Geetanjali Salon,
New Delhi – 110074, India
Phone: +91-728-9999-456
Email: support@dentalkart.com
Website: https://www.dentalkart.com/
HOURS: Mon – Sat: 10 am – 7 pm IST
Source :
DentalKart (VASA Denticity Pvt. Ltd.)