DentalKart Offers Top Quality Dental Cements Online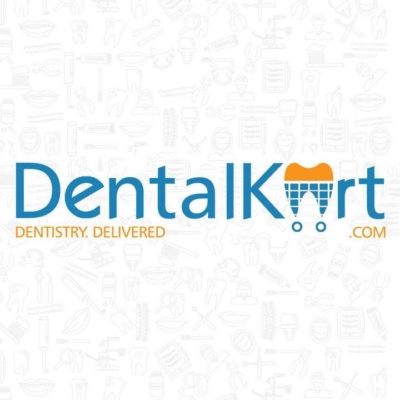 Press Release (ePRNews.com) - New Delhi, India - Nov 25, 2020 - DentalKart is an online dental shop that aims to become India's most frictionless commerce ecommerce site that hopes to create life-changing experiences for sellers and buyers. They have been the preferred choice for various dentists across the country. The platform offers quick deliveries to even remote areas. They provide daily deals, offers, and discounts to make their products affordable. Over the years, this platform has received numerous awards for the excellent services it offers.
Speaking about the advances in dental technology, the company spokesperson said, "Over the years, there have been increased developments in the dental industry. Thus, dentists need to stay up-to-date with the latest technological advancements. Some of the advances in dental technology include 3-D printed dental implants and aligners, cone beam computed tomography, and many more. 3-D printers enable dental professionals to create dental implants and aligners in a cost-efficient manner. The printing method results in more accurate end-results for patients than the older methods. Through the use of cone-beam computed tomography, dentists can create three-dimensional images of the teeth at both a lower cost and low radiation dose. Those looking for top-quality dental products can visit our website/app."
Dental cements have an extensive range of orthodontic and dental applications. Some of their common uses include cavity linings to provide pulpal protection, temporary restoration of teeth, and many more. An ideal cement should be easy to be carried to the cavity, have the ability to close gaps that are present at the margins of restorations, be insoluble in oral fluids, and many more. Those looking for the best dental cements online can contact DentalKart. Dentalkart offers a wide variety of high-quality products from top brands around the globe.
Offering insight into the forms of payment that the shop accepts, the company spokesperson said, "Our website/app accept payments made visa debit or credit cards issued in India and other countries. Some of the credit cards include MasterCard, American Express, and Visa. To pay using a credit card, one needs to provide his or her card number, expiry date, and three-digit CVV number. After entering these details, individuals will be directed to their bank's page for entering the online 3D secure password. To know more about the various forms of payment, clients may contact us."
Looking for dental handpiece? DentalKart has a wide assortment of 35,000+ products across 80+ diverse categories. They source their products from over 125 national, regional, and international brands. With our online platform, clients only need a mobile phone or laptop with an internet connection to access its services. Dentalkart has a mobile app that is available for both Apple and Android users.
About DentalKart
DentalKart is a leading dental supplier in India with more than 35,000+ dental products across 230+dental brands. The online shop's inventory features dental materials, dental restoratives, prosthodontics, dental equipment, endodontics, personal protective equipment, and many more. The shop has a dedicated team that quickly responds to client's queries.
Contact Details
Company Name: DentalKart
VASA Denticity Pvt. Ltd.,
Khasra No. 714, Village, P.O., Chattarpur,
Opp. DLF Gate No.-2,
Near Geetanjali Salon,
New Delhi, India, 110074
Telephone: +91-728-9999-456
Website: https://www.dentalkart.com/
Source :
DentalKart