Design and Manufacturing Offers Unmatched Product and Invention Prototyping Services in Miami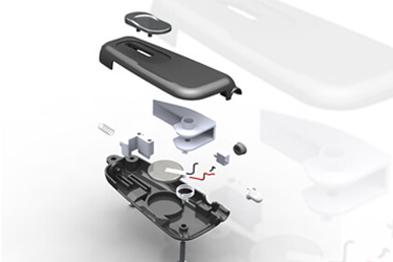 Press Release (ePRNews.com) - Boca Raton, FL - Jun 08, 2017 - At Design and Manufacturing, they are deeply committed to supporting their customers by bringing their unique concepts into reality. They help, educate, and provide assistance to those who ideate fantastic new products. They are known for creating market-ready and aesthetically-pleasing designs. Their profound experience has made them top the industry when it comes to product and invention prototyping. They take pride in their cost-effective and comprehensive product development solutions.
Their Prototyping and Tooling Manager stated, "With the advent of new technology, rapid prototyping or the fabrication of scale models became faster and more efficient. The use of three-dimensional computer-aided design (CAD) data and 3D printing are some of the methods used today for rapid prototyping. More prototyping methods like directed light fabrication (DLF), laminated object manufacturing (LOM), ballistic particle manufacturing (BPM), and direct-shell production casting (DSPC) may be used. Other techniques include fused deposition modeling (FDM),  shape deposition manufacturing (SDM), stereolithography (SL), solid ground curing (SGC), selective and laser sintering (SLS)."
Their process of invention prototype development will deliver one's idea in several dimensions. As a leading invention prototype company in Miami, Design and Manufacturing ensures their builders work with their designers to deliver accurate, functional samples. They operate guided by a few standard steps. For starters, they will ask their client to share with them their idea and provide a sketch where necessary, with desired appearance, dimensions, shape or any other feature. Using the information given to them, they will produce a professional drawing for the client's review and approval. After the client's approval, their professionals will develop a 3D CAD drawing as a digital blueprint. They will then transform the idea into a prototype that can be utilized during invention manufacturing. Also, they can build the model in different sizes and will include the requirements enumerated by the client.
The Prototyping and Tooling Manager continued, "We are committed to collaborating with entrepreneurs and innovators with excellent ideas but lack the muscles to visualize them clearly. Our huge wealth of expertise and experience will help you turn your idea into a living model usable in design and production. Our Rapid 3D prototyping method helps create prototype samples fast and in a cost-effective manner. You can contact our experts to learn how to manufacture a prototype of a product and benefit from our outstanding product prototyping services."
Being a prototype engineering company, Design and Manufacturing are experts in developing rapid prototypes that are an accurate reflection of one's idea. The end products are developed after each design phase of the product development process. One can use these samples to evaluate and test their design. Design and Manufacturing can build prototypes for any industry while ensuring they produce desired outcomes at all times. Throughout the entire process, they work towards ensuring accurate and affordable prototypes.
About Design and Manufacturing
At Design and Manufacturing, they believe that when one has a new idea to innovate, they require a prototype that will act as an implementable sample. The company specializes in developing an accurate match of one's invention idea. They provide extensive services as part of their prototyping process that help create tangible samples. They give their clients a chance to test these samples for their anticipated efficiency and performance.
Source :
Design and Manufacturing