GloberDesign Excels as a Prototyping Services Provider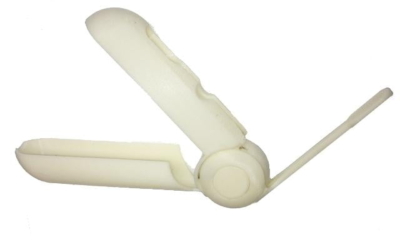 Press Release (ePRNews.com) - North Miami Beach, Florida - May 31, 2017 - North Miami Beach, Florida based GloberDesign is renowned for providing product designing and prototyping services with a difference. The company enjoys the market leading position when it comes to offering expert prototyping and product designing services to meet the ever-changing demands of companies across industries. The range of services on offer includes industrial designing, licensing, patents, manufacturing, marketing, product development, and engineering. Since GloberDesign is in the business for a considerable time now, it takes pride in catering to the diverse prototyping needs that clients cannot help but appreciate.
With the intent to provide an insight into the prototyping and product development services on offer, one of the senior executives working with GloberDesign stated in a recent interview, "We use highly advanced equipment and have industry leading tools at our disposal. This enables us to offer product designing and prototyping services that none of our competitors can even match. With long existence in the industry, we have amassed extensive experience, know how, expertise and unparalleled industry exposure thereby putting us in a better position to provide full design solutions."
With a team of highly expert and industry trained professionals and necessary wherewithal at its disposal, GloberDesign has everything set right to cater to the prototyping service requirements of clients with relative ease and perfection. The company is in a better position to cater to the peculiar product designing and specific prototyping needs of clients without asking them to spend a fortune for the same. Thanks to its uncompromising resolve to stick to the highest standards of quality and industrial best practices to offer prototyping and industrial design services customized to meet or exceed the client's expectations every time.
While answering a query related to the prototyping services on offer, the executive further commented, "We are a force to reckon with when it comes to offering the highest level of prototyping services. Using the latest technologies and machines enables us to transform the client's design to a full-scale prototype. We use advanced tools like 3D printing aka Rapid Prototyping, which is a new era technique in prototyping, to take the computer generated CAD file and transform it into a real 3D object. With rapid prototyping, we successfully reduce the time and manual labor required to create a working prototype in a conventional way."
With meticulously thought and painstakingly created computer 3D models of products, GloberDesign help create the working prototypes instantly, easily and at lower cost than possible otherwise. With its expert engineers offering efficient and cost effective product prototyping services, the company transforms designs into prototypes that can be tested. In addition to this, prototypes help in understanding how a product works and what will be its scope. Not surprisingly, GloberDesign stands as one of the best product prototypes company.
About GloberDesign
Florida, USA based GloberDesign leads as an innovative product design studio. It offers a wide range of services that include prototyping, product development and industrial design, engineering, patents, manufacturing, licensing and marketing. Known for offering the full design solutions, prototypes and product development services, the company caters to the ever-changing needs of companies belonging to different sectors. Therefore, those who are looking for prototype designer can count on GloberDesign.
Source :
GloberDesign