Direct Lending Group Arranges for $2.245M Luxury Spec Construction Loan in Bellevue Washington
Spec Construction Funding For Luxury properties still available given tightening credit environment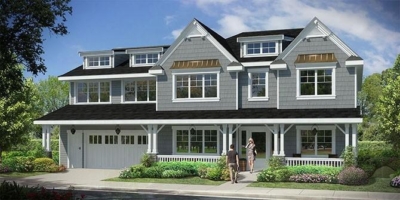 Press Release (ePRNews.com) - BELLEVUE, Wash. - May 10, 2017 - Direct Lending Group announced today the closing of a speculative construction loan in the amount of $2.245M for a luxury single family residence. The property has already been presold for $3.9M by the sponsor, BDR Holdings. Located in the sought after Lochleven neighborhood in West Bellevue, this fresh new traditional design by BDR Fine Homes boasts 5,594 SF and 5 bedroom suites plus a den. The expansive covered outdoor room is designed for year-round entertaining; featuring heaters, a fireplace, TV, and BBQ. The GenSuite guest suite features a full-kitchen, bathroom, and bed/living room; all accessible through a private entrance.
"Given the tightening credit environment, we are pleased to be able to provide additional funding capacity for BDR Holding's Luxury home division, BDR Fine Homes when so many banks and non-bank lenders have reached their capacity and are not accepting new projects or sponsors" said Ross Fiuzi, Principal and Managing Director of Direct Lending Group.
Located in Seattle, Washington, Direct Lending Group is full service advisory firm and provider of capital for commercial and residential properties for all phases of the real estate life cycle specializing in debt and equity at all levels of the real estate capital stack: Financing senior loans including permanent, bridge & construction financing on a recourse and non-recourse basis. Mezzanine loans, Preferred and Joint Venture Equity also available for higher leverage in the capital stack as well as Ground Lease financing and Land Sale-Leaseback structured finance for leasehold projects subject to ground rent. Residential lending is also an area of practice with an emphasis on jumbo lending for high net worth individuals who acquire and own real estate vested in entities and have complex financial profiles.
For more information on this press release please contact Ross Fiuzi at 206.200.1000 or Ross@Fiuzi.net
Source :
Direct Lending Group

Business Info :
Direct Lending Group
United States