DLR Group Adds Global Higher Education Sector Leader
Stuart Rothenberger is charged to grow the firm's Higher Education Practice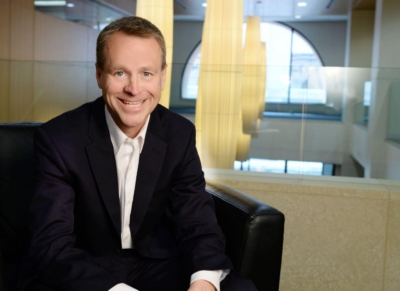 Press Release (ePRNews.com) - MINNEAPOLIS - Jun 01, 2017 - DLR Group CEO Griff Davenport, AIA, today announced Stuart Rothenberger, AIA, LEED AP, has joined DLR Group in the role of Global Higher Education Sector Leader. Rothenberger will collaborate with DLR Group Higher Education design and planning experts to grow the firm's practice. He will set the global strategic direction for the Higher Education Studio to deliver innovative design solutions that meet the current and future needs of college and university clients.
Rothenberger has served higher education clients exclusively for the past 30 years. He has established himself as an award-winning expert in the programming, planning and design of facilities that elevate learning, teaching, and working at higher education institutions.
"Stu brings a new level of expertise to DLR Group's Higher Education Studio. He is a respected leader in the industry who challenges his clients to think about how space and design can positively elevate learning," said Davenport. "Stu has direct experience with projects and campus types in our core higher education market. He understands the value of building relationships with clients and is the visionary leader who can extend the reach of our practice to new campuses."
Rothenberger's resume includes delivering projects on nearly 100 campuses nation-wide. His design portfolio features academic buildings, dining centers, facility master plans, libraries, residence halls, science centers, and student unions. He has completed planning and design services for a multitude of institutions, including Ithaca College; Lehigh University; University of Pittsburgh; Villanova University; Virginia Tech; and West Virginia University.
"I'm excited to join a global design firm that is wholly committed to changing the lives of the clients and communities it serves," said Rothenberger. "DLR Group's Higher Education Studio is poised for tremendous growth. My vision is to create a design culture that attracts highly talented professionals and appeals to innovative higher education institutions across the globe."
Rothenberger regularly participates in industry events, speaks to national audiences, and writes articles about trending topics. In addition, he is a member of the American Institute of Architects, Association of Physical Plant Administrators, National Association of College Auxiliary Services, National Association of College and University Business Officials, and the Society of College and University Planners.
About DLR Group
DLR Group (http://www.dlrgroup.com/) is an integrated design firm delivering architecture, engineering, interiors, planning, and building optimization for new construction, renovation, and adaptive reuse. Our promise is to elevate the human experience through design. This promise inspires sustainable design for a diverse group of public and private sector clients; local communities; and our planet. DLR Group is 100 percent employee-owned and fully supports the initiatives and goals of the 2030 Challenge, and is an initial signatory to the China Accord and the AIA 2030 Commitment.
Source :
DLR Group