Dr. Lieven Lagae to Receive Award for Repurposing Fenfluramine
Belgian Clinician Will Receive Award for Dravet Syndrome Treatment at 2017 Global Health Repurposing Awards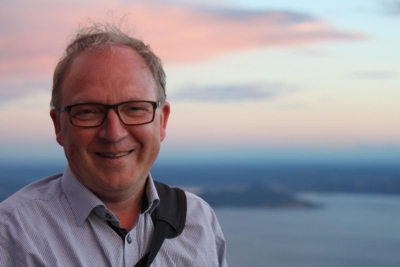 Press Release (ePRNews.com) - SKOKIE, Ill. - May 22, 2017 - Cures Within Reach, the leading global nonprofit focused on repurposing research as a fast track to saving patient lives, will honor Dr. Lieven Lagae, of Belgium's KUL University Hospitals, at the 5th Annual Global Health Repurposing Awards (GHRA). Dr. Lagae, a pediatric neurologist, will receive the 2017 Cures Within Reach Industry Patient Impact Clinical Award for his efforts to repurpose the drug fenfluramine for Dravet syndrome, a rare form of epilepsy. He will be presented with his award on June 27, 2017 at the Radisson Blu Aqua Hotel in Chicago, IL.
Dr. Lagae is the Director of the Childhood Epilepsy Program at KUL University Hospitals, in Leuven, Belgium. He discovered that Dravet syndrome patients responded very well to an obesity drug called fenfluramine. Fenfluramine was part of the Phen-Fen diet drug that was taken off the market in 2001, at which time it was no longer able to help Dravet sufferers. Dr. Lagae has doggedly fought to bring Dravet patients access to fenfluramine, and is leading a Phase III clinical study to secure regulatory approval for fenfluamine to treat these patients' debilitating seizures. He published his repurposing research in the European Journal of Neurology and in Epilepsia.
"I'm delighted that Cures Within Reach is recognizing Dr. Lagae with a Global Health Repurposing Award," noted Ana Mingorance, founder of Dracaena Consulting and a Dravet syndrome patient advocate. "Dr. Lagae's work with fenfluramine has given us hope that in two years, patients with Dravet syndrome will have access to an effective repurposed drug to treat their seizures and improve their lives."
The rare disease focus at this year's GHRA commemorates Cures Within Reach's first repurposing success, which found that the drug sirolimus created a life-saving treatment for a rare disease called autoimmune lymphoproliferative syndrome. The four Global Health Repurposing Awards that will be presented this year at the GHRA will honor leaders in business, science, medicine and philanthropy. The awardees' achievements have made a difference in patients' lives through repurposing research that finds new uses for existing drugs, devices and nutraceuticals.
"I am honored to receive the 2017 Cures Within Reach Industry Patient Impact Clinical Award," Dr. Lieven Lagae remarked. "I hope this award will raise awareness of the potential of repurposed treatments for rare disease patients and will help support the continued fight to make fenfluramine available to Dravet patients worldwide."
The Cures Within Reach Industry Patient Impact Clinical Award, was established to recognize the unique role clinicians play in repurposing research by identifying potential repurposed treatments through off label use; by conducting research to validate what they see in the clinic and sharing this information with other clinicians; and by advocating for repurposed treatments that significantly improve and/or lengthen patients' lives.
To attend the 2017 GHRA and honor all awardees, visit http://www.cureswithinreach.org/ghra-2017.
ABOUT CURES WITHIN REACH
Cures Within Reach (http://www.cureswithinreach.org) works to catalyze repurposing research to quickly and affordably improve patient lives. We accomplish this by connecting funders with researchers to jumpstart repurposing research clinical trials, by providing collaboration tools so repurposing stakeholders can work together more easily, and by pioneering alternative finance engines and incentives for repurposing research. Cures Within Reach's repurposing research projects have generated over a dozen "new" treatments making patient impact through off-label use in clinical practice or through a commercialization track. Cures Within Reach currently has 24 repurposing research projects either funded or approved for funding. Visit us at www.cureswithinreach.org or follow us via Twitter @CuresWReach, LinkedIn.com/company/cures-within-reach, YouTube.com/cureswithinreach or Facebook.com/CuresWithinReach.
ABOUT CUREACCELERATOR™
Cures Within Reach built CureAccelerator (http://www.cureaccelerator.org) to provide a global collaboration space and marketplace for repurposing research that can deliver effective solutions to unsolved diseases. The CureAccelerator platform was built with a grant from the Robert Wood Johnson Foundation, to provide a platform in which drugs, devices and nutriceuticals approved for one or more human diseases can be repurposed to create "new" treatments in other diseases. CureAccelerator has over 1,000 users who have proposed 120 projects, of which more than 20 have received funding and are moving towards patient impact.
Source :
Cures Within Reach