ABC 7 Anchor Judy Hsu to Emcee 5th Annual Global Health Repurposing Awards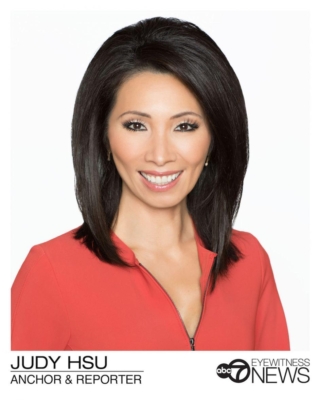 Press Release (ePRNews.com) - SKOKIE, Ill. - Apr 20, 2017 - Cures Within Reach, the leading global nonprofit organization focused on repurposing research as a fast track to saving patient lives, today announced Judy Hsu, from ABC 7 Chicago, will emcee its 5th Annual Global Health Repurposing Awards (GHRA). The GHRA will take place in the evening on June 27, 2017 at the Radisson Blu Aqua Hotel in Chicago, IL.
Ms. Hsu is an Emmy Award winning anchor at ABC 7, Chicago's top-rated television station. Judy currently anchors the weekday editions of ABC 7 Eyewitness News at 11AM and 4PM. She joined the station in 2001, as the weekday anchor of the station's morning newscast. Judy has been nominated for 16 Emmy Awards for her reporting, including "Outstanding Performance" as an anchor. In her free time, Judy supports many healthcare organizations, including the American Cancer Society, American Heart Association, and the American Lung Association.
"As a long-time Chicagoland resident and news anchor for ABC 7 Chicago covering important events in the local community, I am honored to host the GHRA," remarked Judy. "I hope to raise awareness of the great work Cures Within Reach's awardees have done to repurpose treatments for rare diseases that affect over 350 million people worldwide."
GHRA Co-Chair Robert Metz, Senior Vice President at Horizon Pharma agrees, "We are so pleased to have an emcee with Chicago roots and a strong interest in healthcare. Judy's presence will add to the professionalism and newsworthiness of this important global event taking place in Chicago."
This year the GHRA have a rare disease focus in order to commemorate Cures Within Reach's first repurposing success, which found that the drug sirolimus created a life-saving treatment for a rare disease called autoimmune lymphoproliferative syndrome. The four Global Health Repurposing Awards that will be presented this year at the GHRA will honor leaders in business, science, medicine and philanthropy. Their achievements have made a difference in patients' lives through repurposing research that finds new uses for existing drugs, devices and nutraceuticals.
The recipients of the 2017 GHRA are: Timothy P. Walbert, Chairman, President and Chief Executive Officer of Horizon Pharma plc; Berish Rubin, PhD and Sylvia Anderson, PhD, Head and Director, Laboratory for Familial Dysautonomia Research, Fordham University; Dr. Michael Tranfaglia, Medical Director and Co-Founder of FRAXA Research Foundation; and Dr. Lieven Lagae, Director of the Childhood Epilepsy Program at the KUL University Hospitals.
Sponsors for the 2017 GHRA include: Horizon Pharma plc (Premier Sponsor); Takeda Pharmaceuticals (Platinum Sponsor); American Landmark Properties (Legacy Sponsor); The Lockwood Group, Pep Marketing, PwC (Gold Sponsors); CBRE, Jazz Pharmaceuticals, Tonic Blue Communications, Vision for Tomorrow Foundation, Wilson Dow Group (Silver Sponsors); Aptinyx, Inc., Grund & Leavitt, Healthcare Businesswomen's Association, Northwestern Mutual, TerSera Therapeutics LLC, The Judy Hirsch Foundation (Bronze Sponsors); Cambridge BioMarketing, First Bank of Highland Park (Friend Sponsors).
To attend the 2017 GHRA and honor these heroes, visit www.cureswithinreach.org/ghra-2017
ABOUT CURES WITHIN REACH
Cures Within Reach (http://www.cureswithinreach.org) works to catalyze repurposing research to quickly and affordably improve patient lives. We accomplish this by connecting funders with researchers to jumpstart repurposing research clinical trials, by providing collaboration tools so repurposing stakeholders can work together more easily, and by pioneering alternative finance engines and incentives for repurposing research. Cures Within Reach's repurposing research projects have generated over a dozen "new" treatments making patient impact through off-label use in clinical practice or through a commercialization track. Cures Within Reach currently has 24 repurposing research projects either funded or approved for funding.
ABOUT CUREACCELERATOR™
Cures Within Reach built CureAccelerator (http://www.cureaccelerator.org) to provide a global
collaboration space and marketplace for repurposing research that can deliver effective solutions to unsolved diseases. The CureAccelerator platform was built with a grant from the Robert Wood Johnson Foundation, to provide a platform in which drugs, devices and nutriceuticals approved for one or more human diseases can be repurposed to create "new" treatments in other diseases. CureAccelerator has over 1,000 users who have proposed 120 projects, of which more than 20 have received funding and are moving towards patient impact.
Visit us at www.cureswithinreach.org or follow us via Twitter @CuresWReach, LinkedIn.com/company/cures-within-reach, YouTube.com/cureswithinreach or Facebook.com/CuresWithinReach.
Source :
Cures Within Reach

Business Info :
Cures Within Reach
8025 Lamon Avenue, Suite 440
Skokie, Illinois - 60077 United States
Phone: 847-745-1245
Website:
http://cureswithinreach.org