Free Tech Training Nonprofit, NPower, Announces Expansion of Team with New Development Director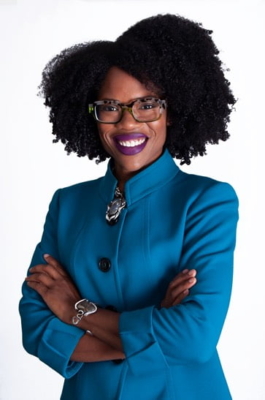 Press Release (ePRNews.com) - Detroit - Aug 10, 2021 - NPower Michigan, has announced Marletta Boyd II has joined the nonprofit organization's core team as a Development Director.
In her new role, Boyd will be responsible for handling regional development activities such as individual donor engagement, corporate partnerships, foundation and government relations. A Detroit native and graduate of Howard University, Boyd's previous experience includes working as a Finance Manager with Microsoft in Seattle, before returning home in 2011 to transition into the nonprofit sector. Prior to joining NPower Michigan, Boyd worked for The Children's Center as the Director of Philanthropy where she oversaw strategic philanthropic relationships.
Executive Director of NPower Michigan, Camille Walker-Banks, says Boyd's strong ties to Detroit and her deep involvement in the community will give the nonprofit an even larger reach into the state.
"Marletta Boyd's experience was designed for this new position with NPower," said Walker-Banks. "She has a passion for our community and philanthropy. We are excited to welcome her as NPower continues to leverage funding opportunities in the Detroit and greater Michigan region."
Boyd said this new opportunity with NPower seemed like it was tailor made for her experience and passions.
"I'm amazed by NPower's growth and expansion in Michigan since they first opened tech training programs in our state," said Boyd. "I respect their dedication to helping young adults from underserved communities gain the tech skills needed to launch new careers in technology. This is an exciting time to join the nonprofit as we expand our training programs in Michigan."
NPower Michigan launched in 2019 and serves Detroit and surrounding counties, helping young adults ages 18 – 25 gain the work and tech skills needed to launch new careers. In addition, the nonprofit helps their students overcome the primary barriers that frequently prevent them from landing tech jobs.
Over the past decade, NPower, one of the country's largest free tech training programs, has expanded its program reach, and developed a robust network of Fortune 500 companies, mid-sized enterprises, government agencies, staffing firms, and a network of nonprofit partners that host its interns and hire its graduates full time.
About NPower
NPower is a national nonprofit on a mission to move people from poverty to the middle class by training youth from underserved communities and veterans in a range of tech skills and placing them in quality jobs. Students who enter their free, six-month program, earn industry-recognized certifications and graduate with the competencies of an IT professional with one to two years of experience. NPower also places students in paid internships with corporate and nonprofit organizations. Eighty percent of NPower graduates get a full-time job or continue their education. Not only is NPower changing life trajectories for individuals from vulnerable communities but they are also strengthening the overall competitiveness of U.S. businesses hamstrung by today's limited pool of IT talent. To learn more about NPower, visit www.npower.org.
MEDIA CONTACT
Mark Macias
mmm@maciaspr.com
646-770-0541