Leading National Free Tech Training Nonprofit, NPower, Announces Ben Kesler as New Executive Director for Missouri
NPower, one of the country's largest nonprofits providing free IT skills training, professional development, and job placement, announces Ben Kesler as the new Executive Director for NPower Missouri.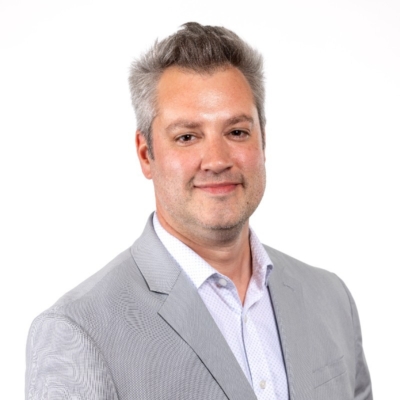 Press Release (ePRNews.com) - St. Louis, MO - Oct 12, 2022 - NPower, one of the country's largest nonprofits providing free IT skills training, professional development, and job placement, has announced Ben Kesler as the new Executive Director for NPower Missouri. Kesler recently served as interim Executive Director for NPower Missouri.
Kesler has 15 years of experience in the higher education and nonprofit sectors, with the last 7 years focused on workforce development. Prior to being named the Executive Director, Ben served as both the Program and Placement Director at NPower Missouri where he oversaw the day-to-day operations of the NPower program, while providing the strategic framework for internship, apprenticeship, and full-time hire success for their numerous alumni.
Kesler earned his bachelor's degree from Greenville University and his graduate certificate from the Harry S. Truman School of Public Affairs, University of Missouri in Nonprofit Management.
The Chief Executive Officer of NPower, Bertina Ceccarelli, says after their extensive search outside the organization, they realized the best candidate was already in-house.
"Ben Kesler knows NPower Missouri better than anyone," said Ceccarelli. "He's spent almost four years with us, leading our training program and serving more than 600 students throughout the St. Louis region. He's helped transform so many young adults from underserved communities, facilitating their transition into tech careers that will take their families into a new trajectory."
Kesler said he will devote his attention to creating access to high-wage careers for all learners from challenging economic backgrounds and creating opportunities for those from non-traditional education paths.
"The St. Louis metropolitan area has a growing tech scene with an estimated 44,000 tech occupation openings," said Kesler. "Our community can create the next generation of technologists, bringing tech jobs to our communities while creating a robust local economy. More than 36,000 young adults from our community have the interest and capacity to work in a tech job. Now, it's our job to train them."
"I've known Ben for quite some time and have been nothing but impressed by his dedication to further elevating the St. Louis community." said Nicole Tate, Area Vice President of Global Client Engagement at Worldwide Technology and Board Member of NPower Missouri. " I look forward to continuing our partnership with NPower Missouri as we grow the tech talent pipeline in this region."
NPower graduates about 80 percent of its students who go on to and land tech careers or continue their education following after completing the program. These graduates receive an average salary in excess of $40,000. St. Louis-based employers work with NPower as a pipeline for talented, well prepared diverse professionals: approximately 75 percent of NPower Missouri students are Black and African American.
About NPower
NPower is a national nonprofit, rooted in the community, that is committed to advancing race and gender equity in the tech industry through skills training, real-world experience, support, and mentorships. The organization has helped young adults from underserved communities and veterans move from poverty to the middle class by training them with a range of tech skills and placing them in quality jobs. Students who enter the free, six-month training program, earn industry-recognized certifications and graduate with the competencies of an IT professional with one to two years of experience. NPower also places students in paid internships and apprenticeships with corporate and nonprofit organizations. Eighty percent of NPower graduates get a full-time job or continue their education. NPower is a vital solution towards bridging the national talent gap that exists in the high-growth technology industry. Over the past decade, NPower has expanded its program reach, and developed a robust network of Fortune 500 companies, mid-sized enterprises, government agencies, staffing firms, and a network of nonprofit partners that host its interns and hire its graduates full time.  To learn more about NPower, visit www.npower.org.
Media Contact:
Mark Macias
mmm@maciaspr.com