NPower Celebrates Class of 2020 Graduates in First-Ever National Virtual Ceremony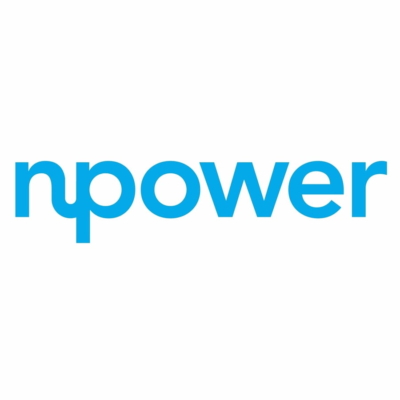 Press Release (ePRNews.com) - New York, NY - Aug 06, 2020 - The tech training nonprofit, ​NPower, has announced the first virtual graduation ceremony during COVID-19 will be held Thursday, August 6th, 2020, at 7:00 pm ET. Mark Hill, Senior VP and CIO, Gilead Sciences to serve as commencement speaker for the 300 young adults and veteran trainees.
The virtual ceremony will celebrate the success of over 300 graduates from NPower programs across the country – Brooklyn, Harlem, Jersey City, Newark, Baltimore, Detroit, Dallas-Fort Worth, St. Louis and San Jose.
Families, partners, and alumni who would like to watch the virtual ceremony can RSVP here.
The Class of 2020 joins 5,000 other NPower alumni, who go on to secure entry-level tech jobs at Fortune 500 companies or continue their education with college or advanced degrees.
NPower is dedicated to removing the obstacles under-served populations face when entering the technology industry while also determining what the industry needs to overcome these barriers to diversity. 100 percent of NPower students are unemployed or under-employed when they begin the program. 76 percent of NPower trainees identify as Black, Latinx or multicultural.
This is the first NPower class to transition from an in-person to a virtual learning environment in response to the COVID-19 pandemic. In mid-March, NPower transitioned quickly to move completely online for their students and faculty during a time when many other colleges and universities struggled to adapt.
The CEO of NPower, Bertina Ceccarelli, says the team at NPower took immediate action to provide their students stability despite the times.
"We are so proud of the NPower Class of 2020 who overcame even more obstacles to learning during this pandemic," says Ceccarelli, "These young adult and veteran graduates will be among the first to get in front of employers who need more virtual workers in this tech labor market."
NPower student, Terry Martin Jr, was chosen to give the graduation speech to his class. He's among the 40 percent of NPower graduates who are veterans.
"With the skills I learned as a soldier and the skills I learned through NPower, I am prepared and excited to begin this new chapter in my life," says Martin.
NPower student, Camron Williams, was another student chosen to give a graduation speech. She said her speech will encourage other women of color to apply to NPower.
"I stepped out on faith and took the risk, and this is my reward," says Williams, "Anyone can do it, especially a woman because I think women do it better anyways."
Apply Now to Be A Part Of The Class of 2021
The nonprofit organization will continue with it's virtual training model as they recruit the incoming Class of 2021. Applicants can apply now on the NPower website. The next class starts on September 8th.
Congratulations Class of 2020

Brooklyn + Harlem, New York/ (90)

Smerling Adames
Syed Adib
Sajid Ahmed
Johari Anderson
Abu Antor
Daniel Asafo
Flower Avilies
Steve Jean Baptiste
Samuel Bisono
Andre Browne
Briana Burrell
Brandon Casanova
Brandon Chambers
Joseph Charles
HaiLin (Hexter) Chen
Kevin Cheng
Christopher Chunno
Inari Coleman
Alex Cortes
Myles Courtar
Rashad Daley
Poonam Das
Kadiatou Diallo
Mame Diba
Shawndell Dixon
Tyriek Eason
Carlis Eli
Esteven Espinoza
Jose Estrella
Quincy Evans
Kyion Felder
Brittney Fernando
Aaron Franco
Zaman Gilani
Steffan Griffith
Joshua Gutierrez
Noel Haye
Dante Henry
Erik Hernandez
Christian Hollis
Kevin Huang
Cahit Huner
Mansoor Hussain
Saleh Hussain
Aaron Jackson
Edwin Jodesty
Stephan Joseph
Ramsey Kasse
Aneir Khan
Ruslan Konchakovskyy
Thara Laurent
Jiahui (William) Li Ruan
Melissa Lopez
Long Jie (Marco) Mai
Pelegrino Mangiapili
Brandon Maxwell
Savannah Mclean
Michael Miller
Charlene Nieves
Lynda Ojeda
Raelynn Ortega
Eric Padilla
Jasmin Paljevic
Kimberly Piedrahita
Michael Plata
Nazish Qazi
Papia Rahman
Jeremy Regalado
Brandon Richards
Natasha Rivera
Fantasia Roman
Christine Ross
Katherine Saldivar
Kinza Saleh
Jeremy Scales
Alyssea Sealey
China Serpe
Dikembe Sharples
Wade Slater
Oscar Sosa
Nikhil Tahal
Arfa Tahir
Malik Thomas
Jenny Tran
Jose Vasquez
Brian Vasquez
Rodolfo Vega Torres
Tiffany Wang
Ariel Welch
Jarett Wright
Newark + Jersey City, New Jersey (42)

Hadi Ahmad
Imran Ahmed
Tanvir Ahmed
Hailey Alvarado
Adams Amisu
Christian Andrade
Keeyun Bae
Daniel Baptista
Anthony Bernal
Kevin Checo
Shaun Cherry
Clifford Chester
Albert Chu
Janina Delgado
Justin DeLong
Barry Dille
Thomas Donahue
Stephen Gonzalez
Carl Goulding
Xavier Greene
Sean Heholt
Alfattha Islam
Seungkyun Lee
Chidubem Jude-Ibe
Arkim Lewis
Genesis Lora-Gonzalez
Tanja Malone
James Martinelli
Darren Mattiasich
Pablo Miranda
Ryan Mosquera
Inza Nzian
Jeffrey Ortiz
CartéA Sharrock
Damilola Somorin
Marco Soriano
Gianeyra Tapia
David Torres
Melgar Tumox
Nicholas Valentin
Juan Vargas
In Wang
Baltimore, Maryland (61)

Solomon Akisanya
Oluwatiroye Amoye
Scott Baron
Steven Barrera
Sean Blake
Christian Blango
Rasheed Bradley
Nathaniel Brown Jr
Tahtiana Buckley
Jonathan Butler
Anthony Carter
Khalani Chapman
Destiny Coleman
Darien Evans
Tremaine Fauntleroy
Keon Fenner
Bryant Ferguson
Romel Freeman
Theo Friedmann
D'Angelou Grant
Kevin Grant
Omar Harris Jr
Deva Hill
Malika Holloway
Chaimae Houti
Damian Howard
Nathan Iverson
Nachshon Jakob
Shemar James
Christian Johnson
Shannon Johnson
Brittany Jones
Jewel Jones
Marquise Lofland
Christian Macias
John Rommel Marcelino
Kevin Mayo Jr
David McLaughlin
Darrin Neumeister
Francis-Joseph Nierva
Chuka Odinammadu
Hannah Osheyack
Ayomide Otukoya
Eric Payne
Dion Philbert
Tanisha Pinnock
Jordan Quinn
Lathan Reid
Ayize Sabater
Travis Salmon
Manpreet Singh
Azende Smith
Edward Smith
Dylan Stahl
Darnell Steward
Devin Terrell
Christian Tolentino
Joseph Kent Tolentino
Isaac Tsakalos
Donte Vincent
Xavier Williams
Dajia Woodson
Javier Zubiate
Detroit, Michigan (22)

Jaylin Armstrong
Caleb Baker
Justin Baldridge
Cedric Colbert
Julian Gantt
Sidney Harris
Jacob Howard
Bailee Ingram
Keon Johnson
Kennedy Key
Christian Kinsey
Kameron Martin
Kayreese Muckles
Asha Patton
Daria Poole
Tyrone Scott
Jaami'el Smith
Rashawn Smith
Daniel Valdez
Trevon Wells
Camron Williams
Anthony Richard
Dallas, Texas

Tatiana Alcarza
Manish Amatya
Jei Arivzu
Shirley Asonibe
Henry Barconey
Darrell Booker
Mark Burley
Thaddeus Carpenter
Jovani Casillas
Reginald Coleman
Jessica Cummings
Regan Figueroa
Gregory Gonzalez
Manish Karki
Olawale Kareem
Ieisha King
Andre Lewis
Eduardo Lopez
Dora Major
Edward Mata
Emmanuel Okwuosa
Jose Ramirez
Pramod Poudel
Adrian Ross
Fred Sanford
Zeinabou Sanogho
Terence Shelton
Terica Shepard
Utthan Silawal
Marcus Slaughter
Carla Smith
Calvin Speight
David Stelly
Anthony Sutter
Anudeep Tuladhar
Sushma Parajuli Tuladhar
Diaqwon Weatherspoon
Dayton Wilkerson
Carlton Young
San Jose, California (34)

Peter Ampah
Angel Aquino
Nya Bechard
Raymond Berlejung
Tae Chun
Frank Cook
German Cortes
Bennette Custodio
Robert Enriquez
Jeanelle Evans
Oluwaseyi Falana
Raymond Ho
Matthew Ho
Tingbin Huang
Yekaterina Ignatyeva
Nakiyan Kilpatrick
Michael Mankin
Terry Martin
John Meyer
Kyung Min
Richard Moreno
Michelle Natasha
Eric Ngo
Thomas Pickett
Rhina Quiya
Luis Ruiz
Niket Sakpal
Marcony Sulca
John Sutherland
Huy Thai
Nelson Than
Phu Truong
Steven Vicijan
Lillyan Wong
St. Louis, Missouri (37)

Tamin Akbarzada
Demetria Ballard
Michael Bell
Kena Beyene
Darius Black
Déja Blue
Jeris Boyd
Nathaniel Brandon
Clark Burrow
Aaron Bush
Jordan Butler
Claire Carr
Lyell Champagne Jr.
Lamyra Chatman
Brandy Coleman
Terrance Davidson
Garland Edmonds
Auston Fountain
Simeon Gibson
Marshon Johnson
Dimitri Johnson
Erik Jones
Robert Keely
Darrell Lomax
Kayla Marble
Shanice Moore
T'Asia Muhammad
De'Shajuana Owens
Paula Paredes
Sean Rittenhouse
Cole Rodgers
Alex Schmitt
Oliver Spencer
Jasmine Thomas
Eric Uebari
William "Pablo" Washington
DVyne Williams
About NPower

NPower is a national nonprofit on a mission to move people from poverty to the middle class by training youth from underserved communities and veterans in a range of tech skills and placing them in quality jobs. Students who enter their free, six-month program, earn industry-recognized certifications and graduate with the competencies of an IT professional with one to two years of experience. NPower also places students in paid internships with corporate and nonprofit organizations. Eighty percent of NPower graduates get a full-time job or continue their education. NPower's free tech training programs for under-served communities are located in Brooklyn, Harlem, Baltimore, Jersey City, Newark, Detroit, Dallas, St. Louis, and San Jose. To learn more visit www.npower.org