Dr. Manny Singh Returns to Metro Detroit and Joins Michigan Reproductive Medicine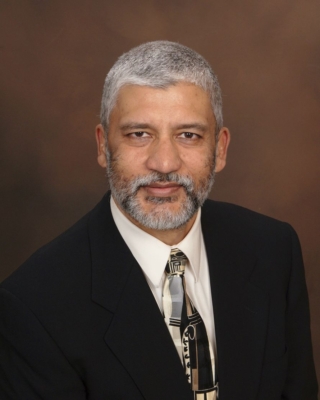 Press Release (ePRNews.com) - BLOOMFIELD HILLS, Mich. - Jul 13, 2017 - Dr. Manny Singh has returned to Michigan after practicing as an infertility specialist in Texas. Before moving to Texas, Dr. Singh was the Wayne State Director of Reproductive Endocrinology and Infertility and the Medical Director of the Wayne State University Physician Group in Southfield until 2015. He also served as Associate Professor in the Wayne State University School of Medicine Department of Obstetrics and Gynecology.
"It's exhilarating to be practicing medicine in a fertility center that takes the time to get to know each patient. I am able to design custom fertility treatment plans because of this, which means we are more successful than a one-size-fits-all approach. Sometimes a woman will come to us thinking she needs to do IVF, but we are able to find an alternative that works. This is my passion … helping families begin and grow," said Dr. Singh.
Dr. Singh is highly regarded by his patients. Jessica and Larry Balone originally turned to Dr. Singh a few years ago after having trouble getting pregnant on their own, after which they successfully conceived and delivered their son. Now they are expecting their second child with Dr. Singh's help at Michigan Reproductive Medicine. As they say, "Dr. Singh changed our lives. We met Dr. Singh at another facility and he helped us have our first son. When he left, we sought him out because Dr. Singh really listened to us and cared. He would call to make sure everything was going okay. He takes the time to go over results. Any questions or concerns we've had, he's followed up on. Communication was a huge part of the experience. Dr. Singh is caring — he's someone we would trust with just about any matter, and certainly with something as important as this."
Dr. Singh is a graduate of New York University and The New York Medical College. He completed his residency in Obstetrics and Gynecology at Maimonides Medical Center in Brooklyn, NY and then earned two fellowships: one in Reproductive Surgery from Union Memorial Hospital in Baltimore and one in Reproductive Endocrinology and Infertility at the University of Louisville School of Medicine. He has been a board-certified infertility specialist for over twenty years.
Dr. Singh has published extensively in reproductive endocrinology and infertility and has been a principal and co-investigator of many research studies sponsored by the NIH and private companies. He has received multiple awards through his residency and later as a faculty member.
Michigan Reproductive Medicine (MRM) is a comprehensive fertility center located in beautiful Bloomfield Hills. Since the center started in 1998, the doctors and staff have been innovators in fertility treatment. Michigan Reproductive Medicine is nationally recognized as a pioneer in egg freezing, having established one of the earliest egg banks in the country that then led to the birth of the first baby in Michigan from a fertilized frozen egg in 2010.
Source :
Michigan Reproductive Medicine