Professor Paul de Souza joins Biosceptre executive team as Chief Medical Officer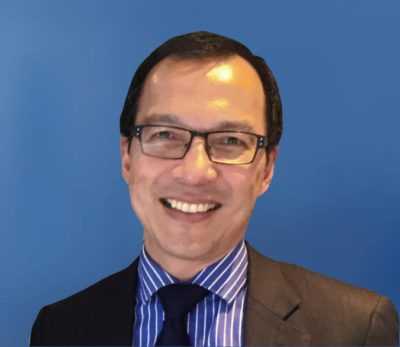 Press Release (ePRNews.com) - CAMBRIDGE, England - Apr 27, 2017 - Biosceptre is pleased to announce that Professor Paul de Souza has accepted the role of Chief Medical Officer at the company. Initially, Dr de Souza will provide guidance and insight on the Phase I clinical trial for Biosceptre's cancer vaccine product BIL06v. The trial is expected to commence in Australia in 2H 2017.
Professor Paul De Souza is Foundation Chair of Medical Oncology, School of Medicine, at Western Sydney University; a conjoint Professor in the Faculty of Medicine, UNSW, and an Honorary Professor of the NHMRC Clinical Trials Centre, University of Sydney. He has over 20 years' experience in caring for patients, especially those with brain cancer and genitourinary cancer, and clinical trials experience over the same period, including a stint as a Clinical Research Physician in a global research-based pharmaceutical company.
Paul will oversee the execution of the clinical trial protocol for Biosceptre's innovative therapeutic cancer vaccine BIL06v, which targets the novel and promising oncology target nfP2X7. The Phase I trial will be run at two Australian sites initially; the SAN Hospital under clinical advocate A/Prof. Gavin Marx, and the Northern Cancer Institute under clinical advocate A/Prof. Nick Pavlakis of the Royal North Shore Hospital.
Biosceptre CEO Gavin Currie said "We are very pleased to have Professor de Souza join our executive to take on the role of Chief Medical Officer; he brings to the company deep experience of oncology trials that will be critical to the success of our upcoming Phase 1 trial for BIL06v. We will also look to his expertise as we bring trials of our other clinical candidates online as well. We welcome Paul and look forward to a productive partnership with him and his practice."
Professor de Souza said "The BIL06v trial is an opportunity to investigate potential of therapies targeting a new and very promising oncology marker – nfP2X7 – discovered by Biosceptre. If the trials are able to replicate the safety and efficacy that have been indicated by results produced in preclinical studies of BIL06v, and in compassionate access patient treatments, this cancer vaccine therapy has potential to make a significant contribution to the successful treatment of many cancers".
About Professor Paul De Souza:
Professor de Souza is Foundation Chair of Medical Oncology at Western Sydney University and is a practicing medical oncologist at Liverpool Hospital, St George Private Hospital, and Southside Cancer Care Centre. He runs a research laboratory at the Ingham Institute in Sydney, and is dedicated to developing new drugs for cancer patients and innovative methodologies for monitoring of cancers, and running many clinical trials.
After completion of his medical oncology training in Sydney, Paul was appointed as a Research Associate and later, an Assistant Professor of Medicine at the University of Virginia where he developed his clinical and research interests in cancer drug development.
Professor de Souza's Qualifications:
BScMed MB BS MPH Syd, PhD UNSW, FRACP
Professor de Souza's Society Memberships & Professional Activities:
ASCO, AACR, SNO, MOG, COSA
About Biosceptre:
Biosceptre is a Cambridge, UK headquartered biotechnology company focused on developing next generation cancer treatments targeting nfP2X7.Biosceptre's programs include topical products, as well as systemic antibody-based therapeutics and vaccines, intended to treat a range of cancer types. With one successful phase I trial completed, Biosceptre seeks to progress three products through the clinic:
– BIL03s, a systemic human domain antibody for treatment of solid tumours (Phase 1)
– BIL06v, a therapeutic vaccine for treatment of solid tumours (Phase 1)
– BIL010t, a topical antibody treatment for Basal Cell Carcinoma (Phase 2)
These trials will further advance the exploitation of nfP2X7 as a new and important target for the successful treatment of a range of human cancers.
About Western Sydney University (WSU):
Ranked in the Top 100 Young Universities in the World by Times Higher Education, WSU is a vibrant research institution committed to achieving excellence and impact by its research. Eleven of the University's research disciplines, including Oncology and Carcinogenesis, were rated at Excellence in Research for Australia (ERA) level 5 in 2015, meaning that they ranked "well above world standard" – the highest ranking possible. 80 per cent of WSU's research is now ranked world standard or above.
Further information on WSU can be found at https://www.westernsydney.edu.au/research/research
Source :
Biosceptre International Ltd

Business Info :
Biosceptre
Jonas Webb Building Babaraham Research Centre Babaraham
Cambridge, Cambridgeshire - CB22 SAT England
Phone: +44 1223 496 090
Website:
http://www.biosceptre.com