Expert Cancer Homoeo Clinic Providing Homoeopathic Treatment for Different Types of Cancer
Expert Cancer Homoeo Clinic offers painless treatment for cancer by homeopathy. The different types of cancer are  bladder cancer , breast cancer, brain tumour, lung cancer, mouth cancer, prostate cancer, stomach cancer ,tongue cancer, uterus cancer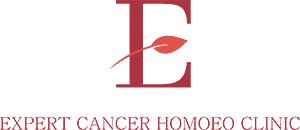 Press Release (ePRNews.com) - India - Mar 21, 2019 - Expert Cancer Homoeo Clinic, over its 40 glorious years of operation, has been providing homoeopathic treatment for all types of cancer. Expert Cancer Homoeo Clinic is a full-time clinic having experts that represent the modern face of homoeopathy in the world. They provide homoeopathic treatment designed based on the research studies thatoffer results beyond comparisonwhen it comes to conventional homoeopathic treatment.
In a latest personal interview, the spokesperson of Expert Cancer Homoeo Clinic revealed, "With our branches in Delhi, Mumbai and Lucknow respectively, we offer treatment to patients from across the world. The homoeopathic treatment protocols at our clinic are determined on the basis of the full-length study of patients, their medical parameters, individual details and other factors. We apply a scientific approach to homoeopathic treatment. Since the year 2009, we have also been offering online treatment by highly experienced homoeopathic doctors. Patients from more than 50 countries are taking benefits from the online treatment.  It offers patients the convenience of getting treatment, sitting right at home."
Along with kidney diseases, Expert Cancer Homoeo Clinic specializes in providing treatment for different types of cancer, including bile duct, liver, ovarian, colon, pancreatic, breast, throat, thyroid, uterus, stomach and cervical cancer. Patients can also receive treatment for bladder cancer, gallbladder cancer, kidney cancer, leukaemia, and lung cancer. Since its establishment in the year 1979, the Expert Cancer Homoeo Clinichas treated more than 25,000 cancer patients . The clinic treats its patients with good care and by providing the requisite comfort.
Additionally, the spokesperson stated, "Our physicians are consistently ranked internationally as top doctors in the world, and they are trained at prestigious medical schools and research institutes by the cancer specialists. Our physicians have treated even those cancer patients who were left with no hope. The scope of homoeopathy for cancer management varies depending on the type and stage of cancer and the patient's general health.Homoeopathic medicines play a significant role in controlling the pace at which the disease increases and spreads to other organs."
Whether the cancer patients have been looking for a cancer doctor in Delhi or the best oncologist in Mumbai, the Expert Cancer Homoeo Clinicdelivers immediate treatment to them. The advantage of administering homoeopathic medicines in cancer cases is that there can be effective pain control without inducing any side effects.Homoeopathy improves the general well-being and vitality of the cancer patient.The diagnosis of cancer often leaves patients with a sense of depression, anxiety, and fear. However,homoeopathy influences theirpsyche and helpsthem indealing better with these emotions.
About Expert Cancer Homoeo Clinic:
Expert Cancer Homoeo Clinic offers homoeopathic treatment for a wide range of chronic diseases, from corns and eczema to fibroids, ganglion, nasal polyps, and peptic ulcer. The clinic is a specialist in treating different types of cancer and kidney disease. Expert Cancer Homoeo Clinic helps patients with cancer in living longer and living a free and fuller life. The clinic adopts a holistic treatment approach that helps its patients in regaining complete wellness and health. At Expert Cancer Homoeo Clinic, patients can also receive online homeopathy consultation .
Contact Information:
Company : Expert Cancer Homoeo Clinic
Address Lucknow Centre: Bara Birwa, Kanpur Road, Lucknow 226005, India
Phone (Mb): +91-9616385385 (Lucknow)
Address Delhi Centre: 101, Ashish Complex, Opposite Cafe Coffee Day,
Near Alchon Public School, Mayur Vihar Phase 1,New Delhi, India
Phone: +91-9560062231 (Delhi)
Address Mumbai Centre: 504 Sunshine, Opp. Shastri Nagar, Lokhandwala,
Andheri West,Mumbai 400053, India
Phone: +91-8176813454 (Mumbai)
Email: cancerhomoeoclinic@gmail.com
Website: http://cancerhomoeoclinic.co.in/
Source :
Expert Cancer Homoeo Clinic