Expert Cancer Homoeo Clinic Offers Safe and Effective Homoeopathic Cancer Treatment
Expert Cancer Homoeo Clinic is renowned for treating chronic diseases, such as different forms of cancer, through homoeopathy.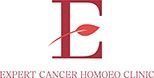 Press Release (ePRNews.com) - Mumbai, India - Aug 15, 2023 - Many people in India and overseas trust Expert Cancer Homoeo Clinic, a pioneer in the application of homoeopathic science, to help them or their loved ones overcome various ailments. This prominent practice is ideal for anyone looking for the top homoeopathic practice and best homoeopathic doctors. Doctors there have over 43 years of experience using the conventional homoeopathic approach to treat patients suffering from various forms of chronic illnesses. Expert Cancer Homoeo Clinic has a proven track record of restoring health to many families all over the world by treating over 100 health issues with safe and effective homoeopathic medicines.
The spokesperson of Expert Cancer Homoeo Clinic during an interview said, "Dr. Devendra Singh established Expert Cancer Homoeo Clinic in 1979 to provide safe and effective treatments to patients suffering from various health conditions. Today, we have clinics in Mumbai, Delhi, and Lucknow, and Dr. Dipika Singh, Dr. Dipendra Singh, and Dr. Dipanjali Singh, along with Mr. Devendra Singh, are taking our clinics to new heights. Our devoted team has established a name and renown internationally for offering exceptional therapies for all types of chronic conditions, even those previously thought to be incurable."
Those who wish to consult a cancer specialist in Lucknow can get in touch with Expert Cancer Homoeo Clinic, for it has over three decades of excellence and expertise in cancer care. Physicians at the clinic are consistently ranked as top cancer doctors in the world and are trained in prestigious medical schools and research centres. Sophisticated oncology care is provided to all patients in a comfortable and humane atmosphere. Also, new research is used for advancing cancer treatment and prevention.
The spokesperson added, "Homoeopathy has long been a go-to choice for people seeking safe treatment options. However, this line of treatment lost its charm some time ago for it being slow and not so effective. We can proudly say that our founder has done a remarkable job to restore the faith of patients in homoeopathy. He kept on using his scientific approach to treating patients and never stopped studying Homoeopathy with a research orientation. All the treatments that he and his team offer are different from traditional homoeopathy. They are super effective, so much so that they can even treat different types of cancer. He and his son have miraculously treated many cancer patients who were left with no hope."
Dr. Devendra Singh and Dr. Dipendra Singh, popularly known as the 'dynamic duo of homoeopathy,' have treated over 25,000 cancer patients who have recovered miraculously. They take a holistic approach to treatment rather than only treating individuals symptomatically. As a result, cancer patients can enjoy a fuller, longer and free life. Additionally, this clinic offers online treatment that is quite convenient for individuals who cannot visit the clinic in person. This applies to critically ill patients, as well as those who live outside of India and wish to receive homoeopathic treatments.
About Expert Cancer Homoeo Clinic:
Expert Cancer Homoeo Clinic is known for providing homoeopathic therapies that are far more successful than traditional homoeopathic treatments. Based on years of research and analysis, these treatments function as safe and effective alternatives to several health concerns. Those planning to visit a cancer specialist doctor in Mumbai can contact Expert Cancer Homoeo Clinic.
Contact Information:
Expert Cancer Homoeo Clinic
Address Lucknow Centre: Opposite Picadilly Hotel, Kanpur-Lucknow Road, Bara Birwa, Jafar Khera, Alambagh, Lucknow, Uttar Pradesh, India
Phone (Mb): +91-9616385385 (Lucknow)
Address Delhi Centre: 101, Ashish Complex, Opposite Cafe Coffee Day,
Near Alchon Public School, Mayur Vihar Phase 1, New Delhi, India
Phone: +91-9560062231 (Delhi)
Address Mumbai Centre: 504 Sunshine, Opp. Shastri Nagar, Lokhandwala,
Andheri West, Mumbai, India
Phone: +91-8176813454 (Mumbai)
Email: singhdipika741@gmail.com(Delhi) / dipendra551@gmail.com(Mumbai) / cancerhomoeoclinic@gmail.com (Lucknow)
Website: http://cancerhomoeoclinic.co.in/
Source :
Expert Cancer Homoeo Clinic