Expert Cancer Homoeo Clinic Offering Effective Homoeopathic PCOS and Kidney Treatment
Expert Cancer Homoeo Clinic offers safe and effective homoeopathy treatment for various ailments, such as PCOS and kidney disease.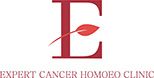 Press Release (ePRNews.com) - India - Jan 24, 2023 - Dr. Devendra Singh founded Expert Cancer Homoeo Clinic in 1979. The full-time, dedicated homoeopathy clinic has amassed accolades over the years because of its commitment to using homoeopathic science to treat chronic and terrifying illnesses like cancer, Aplastic anaemia, hepatitis B, kidney failure, and hepatitis C. With branches in Delhi, Mumbai, and Lucknow, Expert Cancer Homoeo Clinic has become one of the top homoeopathic clinics in India. The doctors at the clinic, who received their education at the top medical schools, are frequently recognised as the best medical professionals in the country and around the world.
When questioned about Expert Cancer Homoeo Clinic, the spokesperson in an interview responded, "While conducting a thriving and busy homoeopathic practice for more than 40 years now, Dr. Devendra Singh has successfully treated many patients with his Classical Homoeopathic approach. His specialization is in treating cancer and kidney diseases. After running the clinic all by himself for many years, he brought Dr. Dipika Singh, Dr. Dipendra Singh, and Dr. Dipanjali Singh on board. Now they all work together to take Expert Cancer Homoeo Clinic to new heights with each passing day."
Expert Cancer Homoeo Clinic has emerged as a sought-after destination for many patients seeking unmatched care, comfort, and healing. Many females seeking polycystic ovaries cure by homoeopathy treatment count on this leading clinic. Affecting one in five women, PCOS (Polycystic Ovarian Syndrome) is a condition wherein a woman's sex hormone level (estrogen and progesterone) goes out of balance. This leads to the growth of ovarian cysts (benign masses on the ovaries) that cause problems with a woman's menstrual cycle, cardiac function, fertility, and appearance. Women suffering from PCOS have weight gain issues, acne, difficulty in conceiving, depression, diabetes, etc.
Shedding light on the scope of PCOS treatment through homoeopathy, the spokesperson said, "Homoeopathic treatments for PCOS available at Expert Cancer Homoeo Clinic have excellent success rates. Unlike conventional hormonal therapies loaded with side effects, our treatment for PCOS is safe and is designed to be curative and not just palliative and suppressive. It is non-invasive and painless and proficient in managing all PCOS symptoms."
Expert Cancer Homoeo Clinic can also be an apt choice for those looking for a top kidney specialist in Lucknow. The kidney treatment offered by the clinic has been time-tested and more than 50,000 kidney patients have made a remarkable recovery. Dr. Devendra Singh is a leading kidney specialist who has gained popularity in more than 50 countries across the globe for his accurate diagnosis and kidney treatment by homoeopathy. Depending on factors like the patient's age, stage of the disease, symptoms, health condition, etc., Homoeopathy can treat all types of kidney ailments like polycystic kidney disease, urinary tract infections, and more.
About Expert Cancer Homoeo Clinic:
Expert Cancer Homoeo Clinic is a full-time homoeopathic practice renowned for offering safe and effective treatments for a wide variety of health conditions and diseases, such as hepatitis C, Aplastic anaemia, hepatitis B, kidney failure, and cancer. This clinic has a track record of treating even those suffering from chronic ailments. Those looking for a top homoeopathic doctor in Lucknow can straightaway contact Expert Cancer Homoeo Clinic.
Contact Information:
Expert Cancer Homoeo Clinic
Address Lucknow Centre: Opposite Picadilly Hotel, Kanpur-Lucknow Road, Bara Birwa, Jafar Khera, Alambagh, Lucknow, Uttar Pradesh, India
Phone (Mb): +91-9616385385 (Lucknow)
Address Delhi Centre: 101, Ashish Complex, Opposite Cafe Coffee Day,
Near Alchon Public School, Mayur Vihar Phase 1, New Delhi, India
Phone: +91-9560062231 (Delhi)
Address Mumbai Centre: 504 Sunshine, Opp. Shastri Nagar, Lokhandwala,
Andheri West, Mumbai, India
Phone: +91-8176813454 (Mumbai)
Email: singhdipika741@gmail.com(Delhi) / dipendra551@gmail.com(Mumbai) / cancerhomoeoclinic@gmail.com (Lucknow)
Website: http://cancerhomoeoclinic.co.in/
Source :
Expert Cancer Homoeo Clinic