Expert Cancer Homoeo Clinic Offers Cancer Homoeopathic Treatment
Expert Cancer Homoeo Clinic offers homoeopathic treatments for dreaded diseases, such as cancer.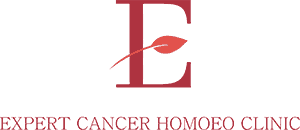 Press Release (ePRNews.com) - India - Jul 05, 2019 - Expert Cancer Homoeo Clinic is a fulltime committed homoeopathy clinic renowned and well recognized for its dedication towards giving the best possible treatment to patients through Homoeopathic Science. All the homoeopathic treatments offered at the clinic offer promising results. Based on intensive research studies, they are beyond comparison to conventional homoeopathic treatments. Expert Cancer Homoeo Clinic through quality homoeopathic treatments strives to cure chronic and dreaded diseases, such as cancer, Aplastic anaemia, hepatitis B, hepatitis C, kidney failure, etc.
When asked to provide an insight into Expert Cancer Homoeo Clinic, its spokesperson stated, "Dr. Devendra Singh, a homoeopathic physician who has been running a busy and successful homoeopathic practice for over 38 years in Lucknow, India, established Expert Cancer Homoeo Clinic in the year 1979. He is widely recognized for his profound experience and expertise, as he has cured many patients completely with his classical homoeopathic approach. He specializes in the treatment of cancer and kidney failure. After serving the clinic all alone for many years, Dr. Devendra Singh brought on board other sincere physicians – Dr. Dipika Singh, Dr. Dipendra Singh and Dr. Dipanjali Singh. They all now work their best for taking our clinic to newer heights of success and popularity."
With branches in Delhi, Mumbai and Lucknow, Expert Cancer Homoeo Clinic is one of the leading homoeopathic clinics in India. It not only serves patients in the country but also patients residing in different parts of the world through its online treatment facility. Patients from anywhere can sign up for the online treatment on phone or via email and can share their diseased photos, videos and medical reports. Expert Cancer Homoeo Clinic's expert team then posts appropriate medicines to respective addresses of the patients after studying their cases.
The spokesperson added, "Dr. Devendra Singh and his son Dr. Dipendra Singh, also known as the Dynamic Duo of Homoeopathy, have miraculously and diligently treated patients suffering from various diseases. Out of over 500,000 patients who have been treated at our clinic, approximately 15,000 patients have recovered remarkably of cancer alone. Our team adopts a holistic approach for treating patients not just symptomatically but also to enable them to regain complete wellness and health. We at Expert Cancer Homoeo Clinic enjoy a reputation for being able to help cancer patients live a longer, free and fuller life."
Those looking for the best cancer specialist in India  popular for providing a homoeopathic cure can count on Expert Cancer Homoeo Clinic. The homoeopathic treatment protocols at this coveted clinic are determined on the basis of the patient's full-length study, their medical parameters, individual details, etc. It can also be a perfect choice for all those on a lookout for the best cancer specialist doctor in Delhi.
About Expert Cancer Homoeo Clinic:
Expert Cancer Homoeo Clinic is a homoeopathy clinic that has earned a name for providing reliable treatments for a variety of diseases, including cancer, hepatitis C and kidney failure. It can be a reliable choice for those seeking the best homoeopathy for kidney failure  treatment.
Contact Information:
Company : Expert Cancer Homoeo Clinic
Mumbai Center
504 Sunshine, Opp Shastri Nagar,
Lokhandwala, Andheri West,
Mumbai- 400053
Call: +91-8176813454
Email: dipendra551@gmail.com
Web: http://cancerhomoeoclinic.co.in/
Lucknow Centre
Bara Birwa
Kanpur Road
Lucknow 226005
Mobile :  9616385385
Delhi Centre
101, Ashish Complex, Opposite Cafe Coffee Day, Near Alchon Public School, Mayur Vihar Phase 1,  New Delhi  Mobile :  +91-9560062231
Source :
Expert Cancer Homoeo Clinic