Drive Traffic to Your Amazon Products with Amazon Advertising Through OMG Commerce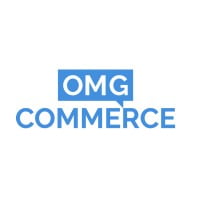 Press Release (ePRNews.com) - SPRINGFIELD, Mo. - Jan 28, 2021 - Amazon ads with OMG Commerce are an ideal marketing tool for Amazon sellers looking to gain brand recognition, drive traffic to their products, and boost sales.
Did you know consumers are more likely to conduct product searches on Amazon than Google?
Additionally, rather than scroll through the whole page of search results, consumers are most likely to select from the first group of products they see. As a result, it's crucial for Amazon sellers to have a search strategy that puts their products where they are clearly visible to shoppers. Amazon advertising campaigns managed by OMG Commerce are the perfect solution.
How do Amazon sponsored ads work? When a consumer conducts a product search, sponsored product ads show up at the top of the page. This gives the sponsored product a competitive advantage and high priority over other products on the page.
How does OMG Commerce develop and manage Amazon ads? Amazon sponsored product campaigns run by OMG Commerce have three primary goals: scale, efficiency, and defense of your brand. When an Amazon seller chooses OMG Commerce to run its Amazon ads campaign, OMG Commerce takes on full responsibility and oversees the process from start to finish. The vendor is assigned a dedicated account manager, Amazon ad specialist and Amazon strategist who work together to build out Amazon ad campaigns with maximum exposure at an acceptable ACoS (advertising cost of sales). Throughout the campaign, vendors also have access to a custom dashboard that provides insight on each ad and the total sales performance.
With Amazon advertising via OMG Commerce, a brand experiences the following benefits:
Greater visibility of its products when consumers search
Warm leads finding the brand's products (People who search are actively looking to buy)
Increase in sales of those products
Advertising created and managed by experts from an eCommerce marketing agency
Full transparency on how ads are performing
To learn more about Amazon ads with OMG Commerce, check out this Amazon Ads Case Study.
Along with Amazon brand sponsored video ads and Amazon DSP ads, OMG Commerce is proud to offer the following services:
Amazon SEO
Google Ads
Google Display
YouTube Ads
Microsoft Ads and Shopping
As an eCommerce marketing agency, OMG Commerce is committed to building results-driven marketing strategies for businesses to help them thrive in their industries. Using an Accelerated Marketing Portfolio (AMP) approach, expert staff members successfully generate new awareness for brands, drive first time purchasers, and cultivate loyal repeat customers. Headquartered in Springfield, MO, the company provides marketing services for eCommerce businesses worldwide.
For media inquires please contact Brett Curry at (417) 315-8831 or brett@omgcommerce.com

Business Info :
OMG Commerce
319 N Main ( Ste. 130)
Springfield, MO 65806