Ebony Crown Launches Marketplace for Curated Black-Owned Hair & Beauty Brands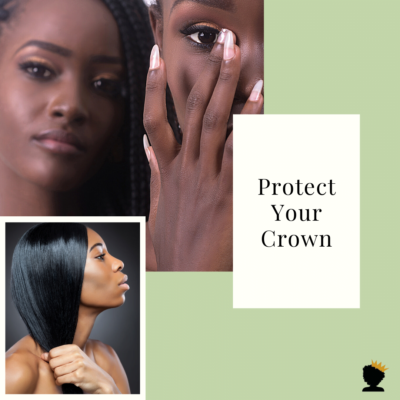 Press Release (ePRNews.com) - LOS ANGELES - Jul 14, 2020 - In the wake of the Black Lives Matter movement, community-focused businesses have become popular to help localize investments, returns and benefits to underrepresented communities. One such startup is Ebony Crown, an online marketplace for curated Black-owned hair & beauty businesses.
Founded in May 2020, Ebony Crown is working on curating and highlighting Black-owned hair and beauty businesses that normally are unable to reach the demographic they serve. The company's mission is driven by the philosophy that money spent in the Black hair & beauty space should go back to Black-owned companies.
"Only 15% of the $2.5 billion dollars spent in the black hair and beauty market go to Black entrepreneurs," said Onyekachi Amadi, founder and chief executive officer, Ebony Crown. "It doesn't make sense that so much of our money is being given to companies that don't invest back into our communities or have a workplace/company reflective of the demographic they cater to."
The business focus of Ebony Crown is to concentrate revenues within the Black community. The success of the platform would mean success of Black enterprises in the hair & beauty market that currently have to deal with much competition from typically established companies in the space.
Customers can now have access to a site that provides products that are focused on them and can easily relate to products designed for them exclusively. The products on Ebony Crown are created for textured coils and varied skin not as an afterthought but the main focus.
Businesses are welcome to sign up on the Ebony Crown site and start selling to customers who are already looking out for products that are made exclusively for them. There is of course due diligence done to ensure quality and fit of the company requirements.
————————————————————————————————-
For more information, please visit: https://www.ebonycrown.com ​
Media Contact:
Onyekachi Amadi
​Phone: (424) 274-1762
Email: contact@ebonycrown.com
Source :
Ebony Crown Inc.