Musely Launches Largest Natural Marketplace, Selects 7 Best Products, and Promotes Countless Healthy Lifestyle Tips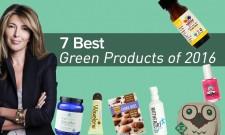 Press Release (ePRNews.com) - Silicon Valley, CA - Nov 02, 2016 - ​​​​​​​Musely (aka Trusper Inc.), the leading online tip sharing community with 30 million users, today announced the launch of Musely Marketplace—where shoppers can come and discover curated natural and organic lifestyle products in beauty, wellness, food and baby categories.
7 Best in Natural Products Expo
Musely Marketplace promotes healthy living through curated, one-of-a-kind products from all over the world.  As part of the launch, Musely partnered with Natural Expo/New Hope, the largest tradeshow in the US for natural and organic products, to find the best products that promote healthy living.
"We are very excited to be working with the Natural Product Expo/New Hope Network, who has been advocating healthy living through promoting natural products for over 35 years. Every year they bring together thousands of manufacturers with retailers and distributors from all over the world, and this year, we are excited to bring some of these emerging products to consumers directly. The 7 Best at Expo Contest Winners highlight a unique set of the best products the market has to offer," said Jack Jia, Founder & CEO of Musely. 
Musely, together with Nina Garcia (Creative Director at Marie Claire and Project Runway Judge, Musely's Editor at Large) selected the 7 Best products representing the next generation of natural products across 7 different categories.  These products were chosen out of thousands of brands represented at the Natural Products Expo.  Winners of the contest include; Scalp Detox by Balanced Guru (Overall winner), Lip Balm by Waxelene (Beauty), AO+ Mist by Mother Dirt (Skincare), Eco Owl Buddy by Honest Pets (Pets), Organic Superfood Protein Powder by Ora Organics (Supplements), Gluten Free Double Dare Chocolate Crispy Cookie Bites by Dancing Deer (Food), and Forever Fancy Non-Toxic Nail Polish by Piggy Paint (Baby).  Consumers can learn and order their own set of all winning products on musely.com
"These small changes make a huge difference to the environment, my health, and my family. We are all so busy, so having a one-stop shop like Musely's green marketplace, where I can get my dog's toys, my kid's healthy snacks, my husband's multi-vitamins and my organic skincare products has made my life much easier," said Garcia. 
Other noteworthy products, also sold on Musely include a facemask created from rare mud in Alaska (Glacial Facial Purifying Mineral Mud Mask, Alaska Glacial Mud Co, $34), a first-of-its-kind organic dry shampoo (Organic Dry Shampoo Powder, Green and Gorgeous, $8), a natural makeup line inspired by a women's shelter (Natural & Organic Lip Gloss, Evelyn Iona, $19.50) and a turmeric mask made in Indonesia (Tumeric Antioxidant Radiance Mask, Juara, $37).
Musely Skincare Products
In addition, in order to give consumers access to the best, trending, and natural products at an affordable price, Musely has partnered with various manufacturers to design and develop its own branded natural beauty products.  As part of the Marketplace launch, Musely has launched its Gold Hydrogel Mask  ($28) and Hydrogel Eye Mask ($25) at a special promotional price sold exclusively on musely.com.  "The hydrogel eye mask is great for tired, overworked eyes. If you spend over 6 hours a day looking at a computer monitor; this is the right product for you.  The Sargassum Filipendula extract and collagen hydrates and brings life back to the delicate skin under the eyes.  Sargassum Filipendula extract is powerful in improving the appearance of dark circles, fatigue under the eyes as well as vastly improves the appearance of wrinkles and crow's feet around the eyes. Collagen has strong hydrophilic properties, drawing moisture to the various layers of skin. Collagen promotes skin metabolism, making it smooth and glossy. It is a powerful anti-wrinkle agent and improves the elasticity of the skin" says, Beauty Chemist, Vinita Jayant (Beauty Chemist, Juice Beauty). 
"Almost everyone can benefit from a great eye mask. This one is perfect for reducing puffiness, dryness and dark circles, especially after a long day of work," said Garcia. 
Musely is currently working on a line of natural skincare products sold exclusively through its Marketplace, that can be expected online in the next coming months. 
Musely Marketplace
Musely Marketplace, with over 1,600 products, is the largest online natural marketplace for beauty, wellness, food and baby products.  Products are sourced from all over the world, and shipped directly to consumers from the original makers. In order to encourage discovery and trial, Musely also launched a 20-20 sample program in June 2016, where shoppers can choose 5 samples for $7, and receive 20% off on subsequent full-size purchases. Musely also has a referral program, where, anyone who refers a friend to become a shopper on Musely, will receive Musely Seeds that can be converted into Musely Gift Cards at an amount equivalent of 10% of the purchase value. 
About Musely:
Musely (www.musely.com) is a mobile app and web community for women to share tips on a range of lifestyle topics such as beauty, wellness, baby, fashion, recipes, home decor, DIY, and so on. Musely's 1 million tips have drawn over 30 million readers to date.
Musely Marketplace introduces thousands of emerging natural products, together with tips, behind-the-scene stories, before & after benefits. Our users discover and share the benefits of going green and commit themselves to a healthier lifestyle.
Founded by successful Silicon Valley serial entrepreneurs, Musely has raised over $28M funding and is a social force to make the $100+ billion natural products market even bigger. 
For more information, go to media@musely.com
Source :
Musely (AKA Trusper Inc.)

Business Info :
Musely (Trusper Inc)
3300 Central Expressway
Santa Clara, CA 95051
Website:
http://www.musely.com