EINST Technology Is Offering Flexible Micro-Spectroscopy Solutions For Research Applications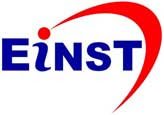 Press Release (ePRNews.com) - Singapore - Aug 29, 2018 - Based in Singapore, EINST Technology Pte Ltd operations mainly focus in Singapore and Asia. Playing the role of a reliable support provider for the research community in various industries, EINST Technology offers the latest in technology and products. The experienced technologists who make up the management team at EINST Technology have a balanced and focused outlook when it comes to technical support, design, and development. The team usually works in collaboration with researchers, providing them with assistance when it comes to the commercialization of their innovations.
Talking about the Micro-Spectroscopy solution, the Managing Director at EINST Technology said, "The uSight-X Micro-Spectroscopy is a compact module with a flexibility that allows the user to connect, via optical fiber cable, different types of detectors ranging from the compact spectrometer to high-end research grade spectrograph. This particular module is a great solution for laboratories that require the flexibility it comes with to utilize the existing or varying combination of spectrometers or spectrographs for varying samples. The uSight-X Micro-Spectroscopy can also be configured to cover measurements such as Raman, Photoluminescence, and Fluorescence. With this technology, dual or even triple modules with different excitation wavelengths can also be stacked and used with existing microscopy techniques like DIC, Fluorescence, Dark-field, polarization, and others."
For delivering extraordinary imaging performance, EINST Technology has on offered the Andor  evolution, DSD2 simple confocal device.  The DSD2 confocal microscope price is affordable, and it is easy to use for imaging. Some of the features that make this device unique include, the simple add-on confocal, stunning image quality, large field of view, low running costs for a laser-free model, and it handles a broad sample.
The Managing Director went on to say, "Many things make our USight-X Flexible micro-spectroscopy solution an ideal tool for a large range of research applications. It comes with such wonderful specifications as it is a compact and affordable micro-spectroscopy.  It also has a small measurement spot at <1.0 um, user controllable laser power, comes with mapping options,  polarization add-on options, it is suitable for Raman, Photoluminescence and Fluorescence and the USight-X Micro-Spectroscopy is available in 532nm, 633nm, 785nm. USight-X Flexible Micro-Spectroscopy areas of application also vary. You'll find it applied in Diamond Identification, uRaman on Graphene, uRaman on SERS, Dual Wavelength Raman Spectroscopy as well as in uSight on Graphene."
EINST Technology is the producer of different makes of microscope in Singapore, including the R&D 100 Award-winning Andor Dragonfly. The Andor Dragonfly is a high-speed confocal microscope system produced from Andor EMCCD and sCMOS technologies. It has a motorized optical zoom and delivers an industry-leading signal to noise and image fidelity.
About EINST Technology Pte Ltd
EINST Technology is a leader in research and technology products, based in Singapore since 2007. One of the latest offers from EINST Technology is the uRamanCi complete Raman Micro-Spectroscopy System that comes with the Nikon Ci-L research grade upright microscope. uRaman-Ci can also be equipped with an XY motorized stage and uSoft Map software for Raman chemical mapping. The Raman microscope price including the full range of Nikon Objective Lens and accessories such as cuvette holder for measuring liquid samples can be obtained upon request for a quotation from EINST Technology.
Source :
EINST Technology Pte Ltd.