Employee to Employer-the Journey of ZaranTech's Dynamic CEO.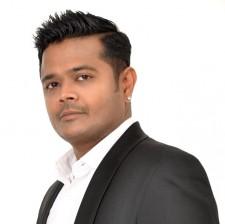 Press Release (ePRNews.com) - Iowa - Jun 20, 2016 - "Skills acquired through Education are becoming increasingly outdated with every passing year in today's highly competitive world since the proficiency demanded by companies is constantly changing", says Alok Kumar Epari, Founder and CEO of ZaranTech LLC IT Training and Consulting.
After graduating from an prestigious Engineering College in India, Alok Kumar kick-started his career as a Business Analyst with utmost zeal but the entrepreneur in him led to the birth of ZaranTech LLC. With over 15 years of experience in the IT industry, ZaranTech has granted extensive opportunities to working professionals and freshmen alike to upgrade their skills according to current business trends and a ray of hope to those seeking to land their dream jobs.
Alok undertakes Training Coordination at ZaranTech and his work involves continuously developing new training modules. He coordinates with relative training counsellors and trainees, markets new training strategies and is constantly developing relations with IT consulting companies. He also works on strategic consulting that includes business plans & sales strategy development.
He has previously worked as a Programmer Analyst at Pentafour Solec Technology Limited, System Analyst at Nationwide Insurance and Fiserv, as a Business System Analyst at Marsh and as a Sr. Business System Analyst at Farmers Insurance. Alok has acquired expertise in various niches like SDLC, Business Process, Requirements, Vendor Management, Business Analysis, Training, Business Intelligence, Pre-Sales, Team Management and Visio. He is also well versed in ERP, Project Management, Software Documentation, SQL, Data Warehousing, CRM, Testing, Oracle, Data Migration and Solution Architecture along with various other prevalent technological skills.
Apart from Information Technology, Alok also advocates causes like Civil Rights and Social Action, Disaster and Humanitarian Relief, Human Rights, Child and Animal Welfare, Education and last but not the least, Poverty Alleviation.
When asked about the Objectives of ZaranTech and the course of its journey, Alok Kumar says that "his company believes in online learning since it is much more effective and advantageous when compared to offline learning." Training and certifications are of vital importance in order to be on par with the evolving Technological Environment.
ZaranTech has made comprehension of practical skills and role-based training their area of focus. These are the areas where candidates generally lack guidance. Role-based training as the name suggests educates trainees about the prerequisites to take on a particular role in any organisation. ZaranTech has proudly trained more than 30000 professionals through the years owing to its decade-long experience in IT Training and Consulting.
The most popular courses offered at ZaranTech are Business Analysis, Quality Assurance, SAP FICO, SAP BPC, SAP HANA and other SAP modules. ZaranTech aspires to one day become a pioneer in world class professional training and consulting and to bring together top-notch academic and professional websites in order to provide high quality e-learning programs to corporations as well as individuals. With a highly talented and proficient CEO like Alok Kumar, these dreams are sure to see the light of day.
Source :
www.zarantech.com