Ensis Fisheries is one of the Leading Wholesale Seafood Suppliers
Ensis Fisheries is a leading wholesale seafood supplier that provides fresh, chilled and frozen tuna products to seafood lovers.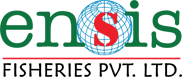 Press Release (ePRNews.com) - HULHUMALE, Maldives - May 02, 2018 - Established in the year 2002, Ensis Fisheries is a leading exporter of fresh tuna and other seafood from the Maldives. With its head office in Male', Maldives, the company is certified for exporting fresh seafood to the European Union, the US, Canada and other key markets. Its international operations include Ensam USA in New York, Ensis GmbH in Frankfurt, and Ensam Lanka in Colombo. Audited and certified by the local food and drug authority, some major international certification bodies and key customers periodically, Ensis Fisheries has evolved as one of the best wholesale seafood suppliers.
While providing an insight into Ensis Fisheries, one of its executives in a recent interview stated, "Ensis Fisheries takes pride in being a leading exporter and a coveted source of fresh chilled tuna from the Maldives. Due to the strategic location of our state-of-the-art fish processing plant, which is within 10 minutes drive to the airport and just 20 minutes away from the main seaport, we enjoy logistical advantages. To serve our customers with a difference, we take required steps to preserve the integrity of the cold chain right from harvest to customer. We use gel ice in packaging and export seafood in temperature controlled containers."
Tuna is regarded as the most valuable commercial species worldwide. Ensis Fisheries being one of the top tuna suppliers in the Maldives offers a large variety of tuna all year round. Tuna products offered, including Yellowfin G & G, Yellowfin H & G, Yellowfin tuna chunks, Yellowfin tuna loin, Skipjack loin, frozen skipjack steak 200g and the Frozen Yellowfin tuna steaks, are highly nutritious and palatable. For the prompt services offered and quality of products, the company has been lauded worldwide. Ensis Fisheries won the Best Exporter Award every year from 2003 to 2009 and has been accredited by the Earth Island Institute International Monitoring Program.
The executive further added, "At Ensis, our priority is to actively participate in the well-being of the fishing communities. We work closely with the Maldivian fishing community to bring a positive change in their life. We operate eight fishing-boats and have contracts with additional 35, which ensure a continuous supply of tuna and other fish. More than 500 fishermen from the small island communities depend on us for their income. We train them to handle the fish on board and provide them with ice to store the catch. We also give them loans so that they could upgrade and maintain their boats. Additionally, we have set fish collection centres for stimulating local fisheries."
For those looking to contact wholesale seafood supplier that is all about quality products and competitive pricing policy, Ensis Fisheries is indeed a reliable choice. Some of the best tuna fishing happens in the waters of Maldives. Relying on the skills of its highly efficient team of professionals, Ensis Fisheries has expertise in Maldives tuna fishing .
About Ensis Fisheries:
Ensis Fisheries is a leading Maldives tuna fishing company  that specializes in offering a wide range of chilled, frozen and pre-packed tuna items. The company having the MSC, Friend of the Sea certifications and more is one of the most sustainable tuna suppliers.
Source :
Ensis Fisheries Pvt. Ltd