Ensis Fisheries Offers Fresh Exported Chilled Tuna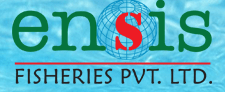 Press Release (ePRNews.com) - HULHUMALE, Maldives - Aug 18, 2017 - Ensis Fisheries is a leading processor and exporter of fresh chilled tuna from the Maldives which makes it the most trusted seafood supplier in Maldives. They have gained an impeccable reputation in major markets across Europe as a reliable exporter of sustainable tuna acquired from the Maldives Ocean. Ensis Fisheries also coordinates their European operations through their office in Frankfurt, Germany and also have a presence in the New York and Colombo market. They're open every day of the week and are backed by a dedicated staff to make sure that orders get delivered on time using the shortest routes available. It doesn't matter whether it's Europe, Asia or America, they promise to deliver on time.
Speaking about their product, the Managing Director said, "We're one of the top tuna suppliers; thus make it our mission to provide the seafood lovers with what they love best; chilled, frozen and fresh tuna products. Tuna is known to have a significant commercial value all around the world, and given that we're a top-ranked tuna supplier, we do our best to provide a broad variety of tuna all year round. We understand that tuna products are palatable and nutritious and that's why we strive to provide the best product quality. Some of the tuna products that we offer include Yellowfin G&G, Yellowfin Tuna, Yellowfin Tuna Chucks, Yellowfin Tuna H&G among others."
Ensis Fisheries is regarded as one of the best tuna fish exporters. They work in close collaboration with the community to bring change for the better. They give back to the society by assisting community organizations with sponsorships, financial contributions and many other forms of support. They also give a lending hand to the fishermen and fishing community by providing soft loans, cool boxes that help in the preservation of tuna and also assist in the repairs and maintenance.
Speaking about why they're regarded as one of the top tuna exporters, the Managing Director said, "For clients looking for Maldives fish exporters, they can trust Ensis Fisheries to be their number one exporter. One of the elements that make us the major exporter of fresh chilled tuna from the Maldives is our state-of-the-art processing facility that's located 10 minutes away from the airport and 20 minutes away from the seaport which presents us with many advantages. We also own a fleet of refrigerated trucks and utilize gel ice for packaging to have the exportation done in controlled conditions preserving the integrity of the harvest from us to the consumer."
One of the things that also makes Ensis Fisheries one of the best tuna fish exporters is their quality assurance. They're certified to carry out exports to the USA, European Union, Canada and other highly-ranked markets. Ensis Fisheries gets periodically certified and audited by major international certification entities, local drug and food authority and key customers. Other bodies that have approved them include the British Retail Consortium, EU (Factory no MDV 009), Friend of the Sea Certification among others. All these bodies attest to the quality that they provide.

About Ensis Fisheries 
Ensis Fisheries is a renowned processor and supplier of fresh chilled tuna fish all around the globe. They use modern facilities for the processing of the tuna and have the ability to receive and ship out orders to different parts of the world in a timely manner.
Source :
Ensis Fisheries